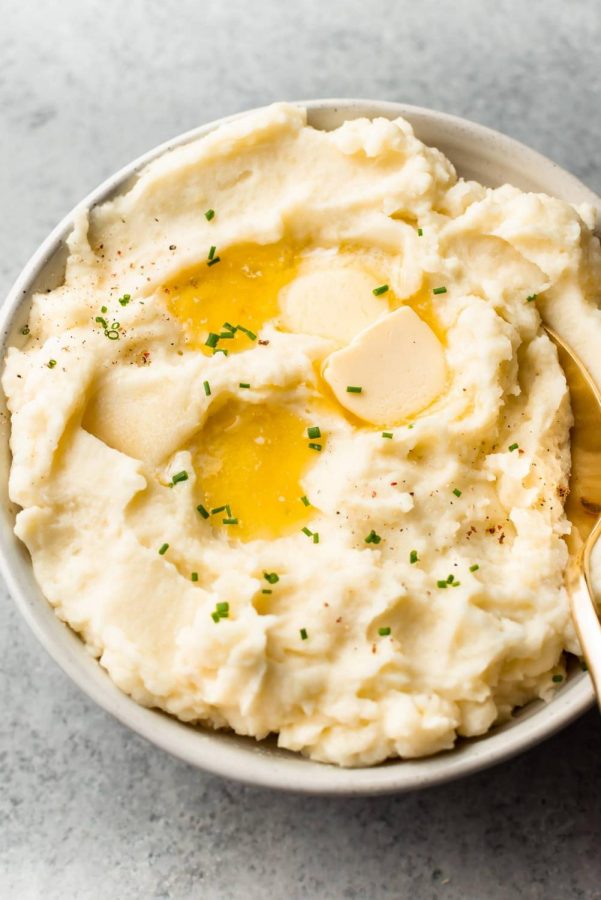 Are Mashed Potatoes And Stuffing Everyone's Favorite Thanksgiving Sides?
What is your favorite Thanksgiving food?
Answering that question is a lot like responding to the question who is your favorite friend.  Sure, all friends are special, but some might just be a bit more special. So when it comes to thanksgiving food feasts, the responses vary. The lunch ladies were pretty much in agreement that stuffing is their favorite Thanksgiving food, but the students in the lunch room voted for mashed potatoes.
This year's Hawkeye poll revealed that mashed potatoes and stuffing are the two foods that must adorn the thanksgiving table. Green beans, sweet potatoes, and butternut squash came in last place. It's funny that nobody mentioned turkey.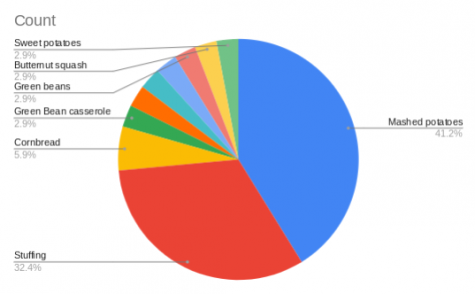 This recipe is from All Recipe: https://www.allrecipes.com/recipe/22986/suzys-mashed-red-potatoes/
Prep: 10 mins
Cook: 20 mins
Total: 30 mins
Servings: 8
Ingredients:
2 pounds small red potatoes, quartered
½ cup butter
½ cup milk
¼ cup sour cream
salt and pepper to taste
Step 1
Bring a large pot of lightly salted water to a boil. Add potatoes, and cook until tender but still firm, about 10 minutes. Drain, and place in a large bowl.
Step 2
Combine potatoes with butter, milk, sour cream, salt, and pepper. Mash together until smooth and creamy.
"
If mashed potatoes don't have a pound of butter in it, then you're missing out"
— Emma Stapley
Homemade stuffing is my favorite thing about Thanksgiving, I wish that people served it more than just once a year," Troy Gentile (Barry Goldberg on The Goldbergs).