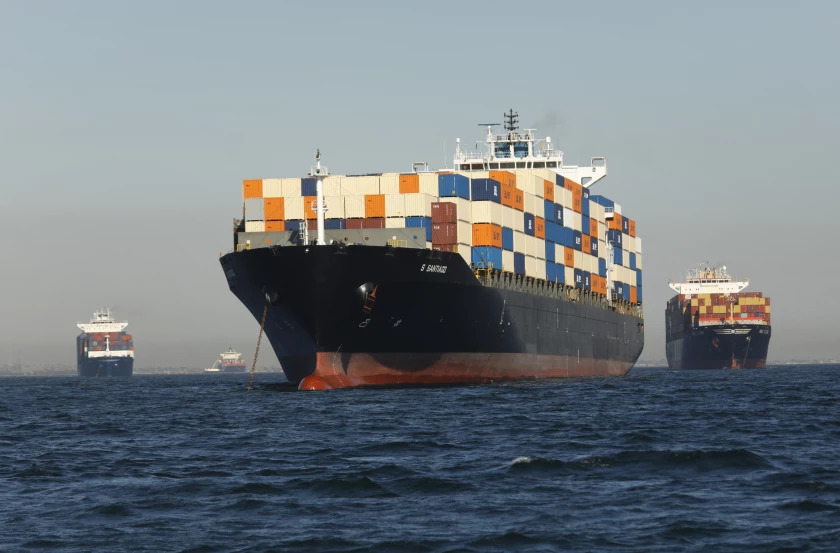 America's Shipping Crisis Effects Christmas
The nationwide shipping crisis will affect people all over the country.
A massive backup in many of America's ports, specifically ports in California, are causing a nationwide shipping crisis. Many wonder, what caused this and how will it effect this Christmas season?
In 2019, when COVID-19 caused a worldwide shutdown, many factories slowed down their production as they predicted a drop in demand, and some shut down completely to prevent their workers from getting sick. Instead of the drop in demand that suppliers thought would happen, more people began to spend money buying things online, money that would have normally been used for vacations or gas. Factories scrambled to catch up, but the orders haven't stopped. The result has been a rise in prices, a drop in supply, and the shipping crisis that we see now.
In the meantime, citizens were urged to order their Christmas gifts months ahead of time, but delivery on those gifts has only been pushed back. The crisis hasn't just affected Christmas gifts. Jeff Matthews, an Alta parent spoke about his personal experience with this.
"I ordered a kitchen table in October and expected it this December. Instead of it arriving, I was told it would come in February. A few days later I was told it would come in March."
Los Angles is expanding its working hours to try and get all the cargo unloaded quickly, and President Biden's port envoy John Porcari has said that "We're focused first on the short term, next 90 days, and second on longer term structural changes that need to be made." Even still, this Christmas, we could see presents arriving early next year instead of before Christmas. Big orders like furniture could take many more months to be delivered. In the meantime, remain patient, and try to buy local.