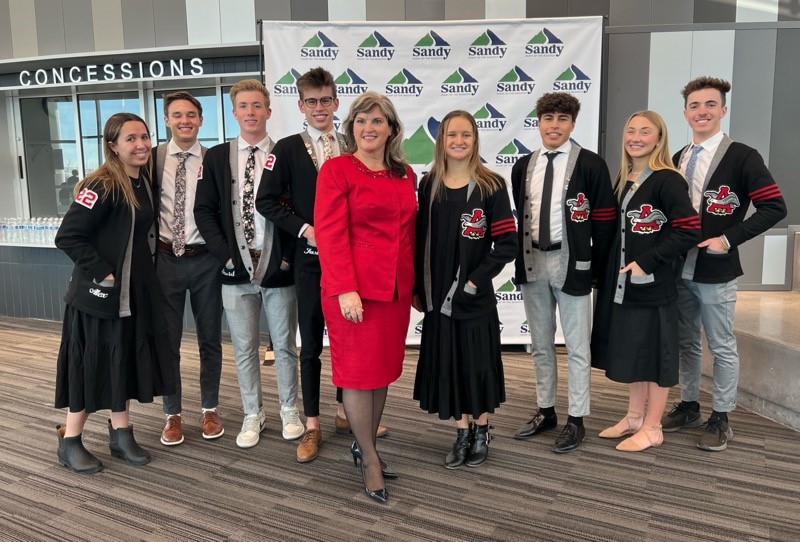 New Sandy Mayor and City Council sworn in at the Alta Performaning Arts Center.
Representative John Curtis and Lt. Governor Deidre Henderson attend today's Sandy City Swearing in Ceremony.
The Glass ceiling in Sandy was just broken today, with the swearing in of former city council member Monica Zoltanski as Sandy's next and 27th mayor in Alta's Performing Arts Center.
Along with Zoltanski, several new city council members were also sworn into their respective positions. This includes Ryan Mecham for District one, former at-large city councilmen, Zack Robinson for district three, and Brooke D`Sousa for the at-large seat.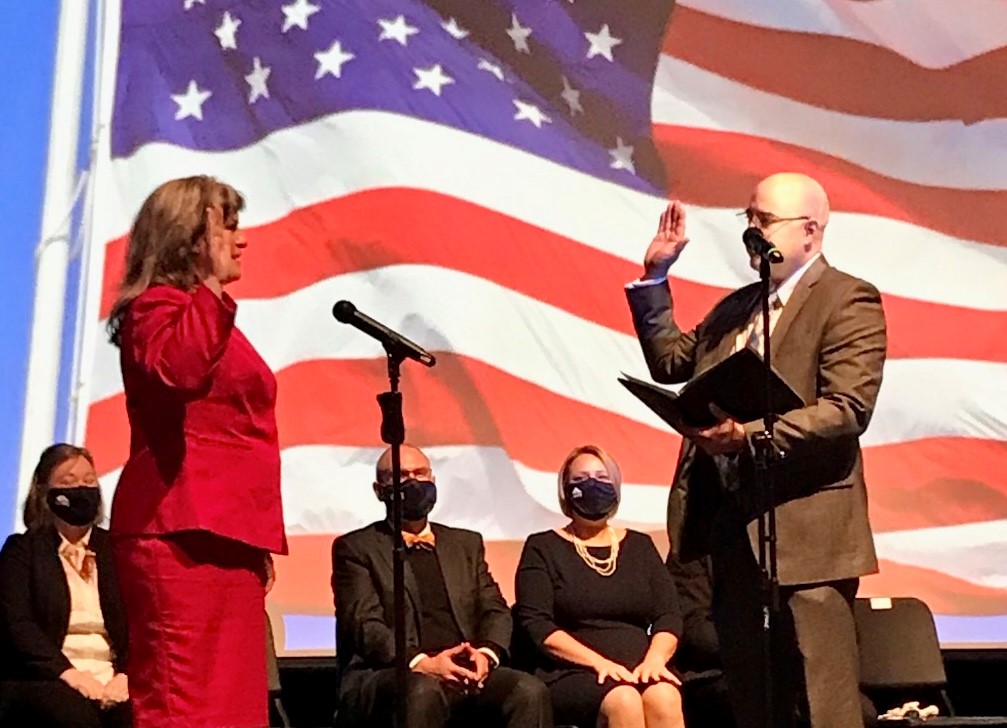 The Introduction and closing remarks were made by Salt Lake County Sheriff Rosie Riviera. Along with Riviera Lt.Governor Deidre Henderson delivered some opening remarks, including that she is happy to have the first women mayor in Sandy and is looking forward to working with the city. The keynote speaker was Representative for Utah's 3rd congressional district, John Curtis.
"Too often we expect perfection, but that is not realistic" Curtis said. "Your success comes from the people."
Along with the Lt.Governor and Representative Curtis, Jordan High School Madrigals performed the National Anthem and a Musical Interlude. The performance by the Madrigals even won praise from county Sheriff Riviera, telling the crowd "it brightens my day."
Zoltanski in her speech noted her commitment to the residents of the city stating, "Sandy City government works best when it reflects the people we serve."
One of the items on Zoltanskis agenda is to help increase civic engagement.
"Being in tune with the residents and understanding how to serve them, even if you disagree and how to have a vision for the future, for what is really best for the city," she said. "It really boils down to understanding the residents and capturing their heart and spirit."
Curtis noted that local government is closest to the people, so citizens must remember to stay civically engaged.