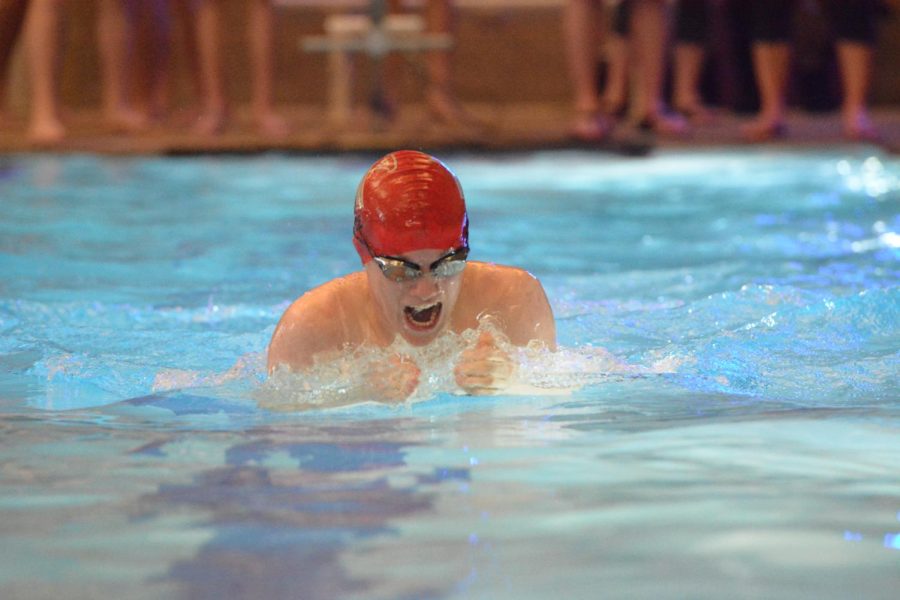 Alta's Swim Team Wins Second at Region
Swim Team Wraps Up Its Season at Their Regions Meet February 4th & 5th
The Swimming Team wrapped up their season at the Region 8 swimming meet and many swimmers qualified for State Swim Meet. This season, the Alta Swim Team has gone undefeated after competing against Hillcrest, Corner Canyon, Jordan, Orem, and many other schools this season. At Region, Alta placed second overall, second place for the girls, and third place for the boys.
"It was exciting and a little nerve-wracking going into regions undefeated," says senior at Alta and swim team captain, Caroline Affleck. "I was hoping to win our region meet, but still I thought it was a great meet."
In the previous swim season, Alta took first place at region and was hoping to end this season in the same way. But regardless, "swim still ended really well" and left the team feeling "accomplished after a season of hard work."
"Overall I think the team did the best that we could, especially with some missing swimmers," said Captain Jaden Tu. "We went out there and gave it our all."
Region was pretty competitive  Tu added that he couldn't happier with his individual results. "I had been training pretty much the whole season for this meet and was able to drop some time. Region meets are always fun and I am sad that it's over."
In fact, it wasn't just Tu who worked hard all season to accomplish his swimming goals. Sophomores Isaac Ridge and Josh Smith both managed to break Alta's records this year including the 100 Butterfly for Smith and the 200 Freestyle for Ridge.
This fulfills Head Coach Kristi Kimble's preseason prediction that the team would break some records. "I know two or three of the records are going to fall off the board," Kimble said. "We haven't had a new record broken since maybe 2012. It's been almost 10 years and we're due."
And that the swim team did; they broke two records.
Though Regions did go very well for the Alta Swim Team, it left the team and its seniors sad, knowing that it would be the seniors' last Regions meet ever.
"I've loved all my years on the team and it will be sad to say goodbye," says senior and swim team captain Lauren Gassman. "I am so thankful for how this season went and I'm thankful for our team's improvement, I'm thankful for the team and the coaches, and I am especially thankful for being able to do something I love in high school, swimming."
Though Regions didn't end with Alta taking first as they had hoped at the beginning of the year, the season still ended really well with being mostly undefeated and gaining the successes of breaking multiple records and more to some at State.