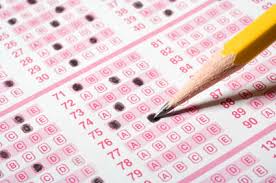 Juniors Prepare to Take this Year's ACT Exam
The ACT is coming up on March 8. Here is all you need to know.
As the ACT test date looms closer, here is some important information to know so students can feel prepared.
The day of the ACT is on Tuesday, March 8. Try not to miss it, but if you do, there will be a makeup day on March 22. Come to the school at 7:45 am. The administration suggest that you arrive even earlier, around 7:30, to ensure that you have enough time to get to your testing room. Rosters will be placed in the commons a few days before the test that will show your name and the assigned room and proctor.
ACT Prep Classes
ACT prep classes are offered on Wednesday after school and in junior advisories. An ACT seminar will be happening at the school on February 26 from 9:00 am to 3:00 pm. Students can register online at https://www.prepforthefuture.com/. Space for this seminar is limited, so register quickly.
Be Prepared for March 8th
The test will start at 8 am and it should be finished around 11:30 am. If anyone shows up to the test late, they aren't allowed to be let in and won't be able to take the ACT on that day. You should bring #2 pencils, an approved calculator and your school ID. Water and snacks will be provided.
It is encouraged not to bring phones, but if you do, the proctor will take it and give it back at the end of the test. Backpacks will be collected as well and returned at the end of the test.
ACT Registration
On February 24 and 25, counselors will be going to the junior advisory classes to do pre-registration for the test. It used to be done on the ACT test day, but it's being done online to save time.
School Testing Coordinator and Counselor Shannon Kershaw wants students to take this test seriously.
"Many colleges are phasing out the requirement for ACT and SAT scores, so students aren't as concerned," Kershaw said. "However, students need to understand that getting a good score on the ACT can open up opportunities for bigger and better scholarships that can help pay for college. It's in your best interest to do your best on this exam, and come prepared."
Remember not to stress out. You can retake this test. If you have any more questions, speak to your advisory teacher or speak to your counselor.