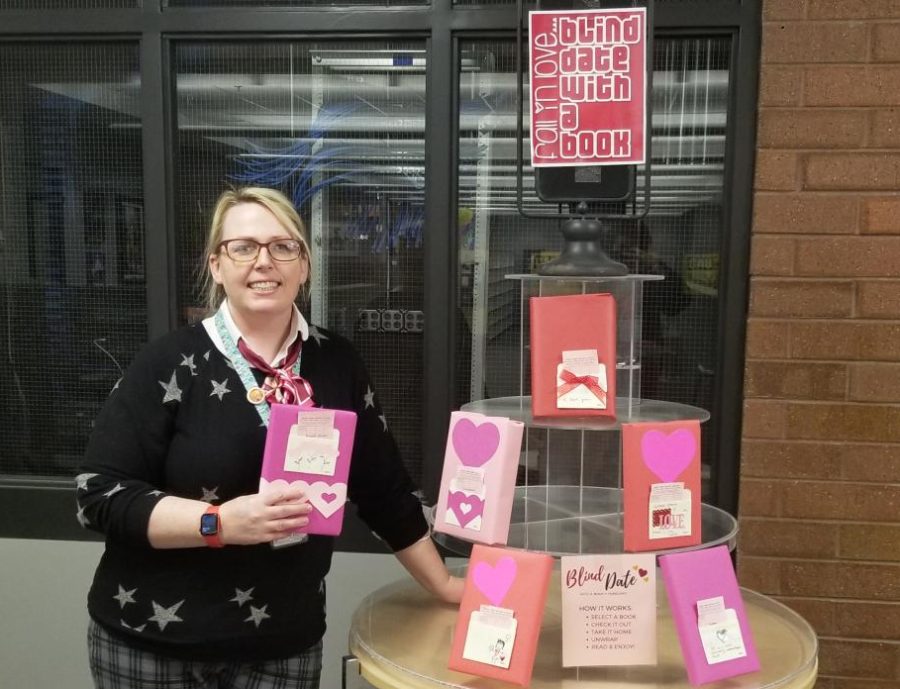 Blind Date Program and New Library Books Incoming!
School libraries around the country have garnered much attention from parents, teachers, and students alike in the past few months. Alta High School is no exception. The spotlight this week is on Alta's Blind Date Book Program and a new batch of books!
The Blind Date with a Book Program has been a longstanding Alta tradition in our school library for many years. This fun activity takes place every Valentine's Day and is a great way to introduce students to new stories. The books are wrapped up so students are effectively 'blind' to what kind of story they would get to read.
This is a great way to expose Alta students to topics that they may have shied away from otherwise and can help develop new interests that students may not have known about before. The idea behind this program is best described by one of Alta's librarians, Annelise Xiao.
"You don't want to judge a book by its cover, so if we don't look at the cover, we can find stories that we otherwise wouldn't read if we knew their names."
The books, while covered, reveal general themes of what the stories may be about. This can range from genres such as war, mystery, science, history, and more. They also let you know what type of book it is like if it is fiction or nonfiction. The range of stories covered in this event are all hand-picked by our library staff members, and there is at least one story for everyone! Drop by and go on a blind date with a book before it's too late!
The Blind Date with a Book Program is not the only news regarding the library, though. The Alta High School library has a brand new batch of books coming in! A comprehensive list can be found by asking any of our librarians, though a few noteworthy books should be mentioned.
We have multiple genres of books incoming, and the young adult genre dominates the list. From Evermore by Sarah Holland to As Good As Dead by Holly Jackson, there's a story for everyone!
Of course, the manga Japanese comic book section still takes up a large chunk of the incoming novels. Volumes of My Hero Academia  and Jojo's Bizarre Adventure are streaming in. Needless to say, with the success of their respective anime, these novels will be flying off the shelves when they become available.
There is a unique genre included in this quarter's new books that may be what you least expect: philosophy. Alta students would be able to access a never-before-seen collection of philosophical texts. Some important ones include works by David Hume, Peter Singer, Soren Kierkegaard, and Thomas More. A few others are expected to arrive as well, with philosophers such as Mary Wollstonecraft, Friedrich Nietzsche, Jean-Jacques Rousseau, and more.
"I would like to encourage everyone to use the library more," Annelise Xiao says. "Be vocal about what you want the library to be. What we really need is more input from students about what their vision for the library is in the future because the library exists for the students."
The library has a lot in store for this new year! While not all books may be for every student, you are sure to find something that you will like!