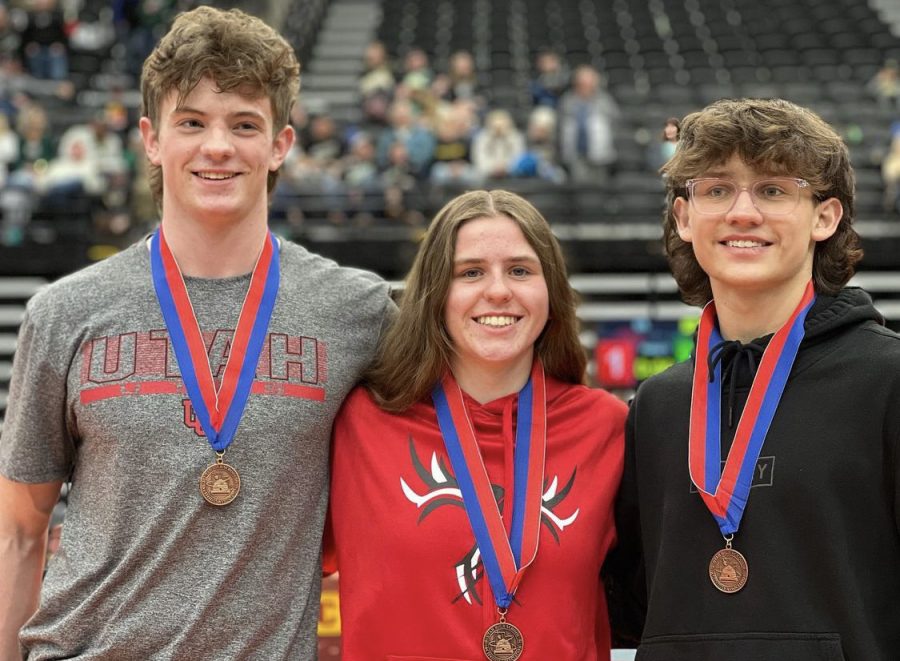 Alta High School Wrestling Team Congratulates Three Wrestlers for Placing at State
Twelve wrestlers qualified for the state Wrestling State Championships and out of those who competed in state, three took the top sixth place in their weight class.
Cosette Harrison, a senior, got 6th place in her weight class. Senior, Jaxon Moe, placed 5th in his weight class. Jace Beckstead also placed 5th in his weight class.
The Alta Wrestling Instagram page stated how they are ¨beyond proud of all the amazing wrestlers.¨ They all worked hard to get to where they are today.
Jessica Harrison said that state was both good and bad. "It was good because I had fun wrestling there and I know I worked hard," she said. "I just didn't get the outcome I was going for.¨
Although not everyone placed at state, they all enjoyed the competition and atmosphere.
For the senior wrestlers, this was their last competition. Some wrestlers will be continuing after high school while others are not. Harrison doesn't plan on wrestling in college. "I am going to keep up on the skills I learned over the season,¨ she said.
Others plan to do something different.
Jaxon Moe plans to wrestle at Snow College or Southern Virginia University. Others plan to return and participate on the team for another year.