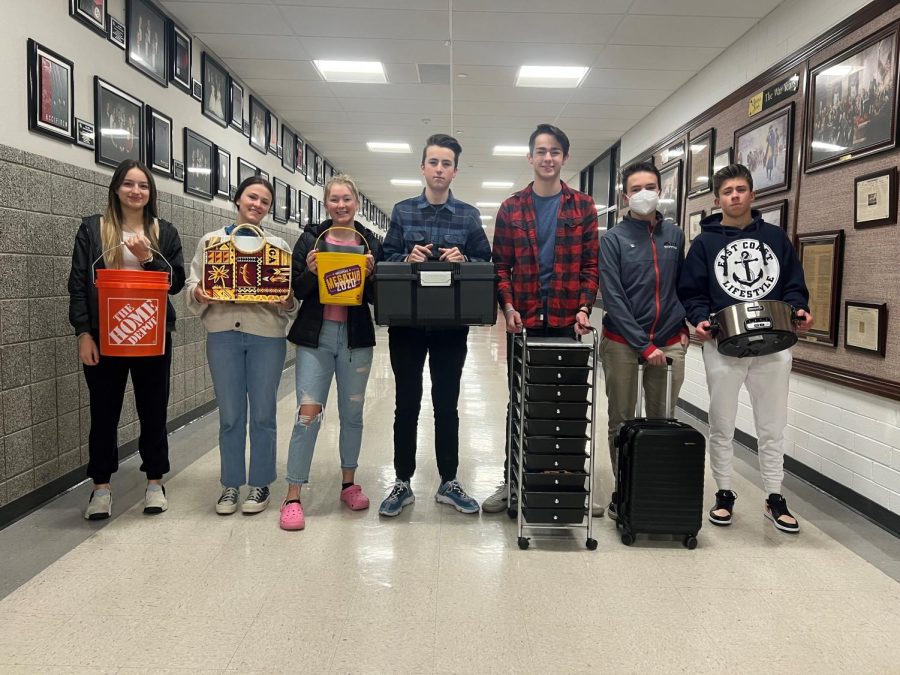 Legacy Week, Full of Positive Activities, Ends in Disaster
The "Anything But a Backpack Day" brought Alta's Legacy Week to an abrupt end today as students abused the privilege of the activity.
The many events and themes during Legacy Week did bring a sense of unity and a lot of hype to the school. The majority of the students dressed up and participated with the themes put on by Student Government.
Jaaxen Bouck's favorite part of Legacy Week was "seeing everyone go all out and get hype."
Thursday's assembly brought amazing energy as each class dressed up in their designated colors, participated in relay races, challenges, and even the class chants. New principal Ken Rowley gave a short speech, Rebecca Russell performed on piano, and Latinas In Action wowed the crowd with a beautiful dance.
Students were privileged to hear from Alta Alumn Shandon Cole who spoke on his passion for the positive legacy that one can leave. He encouraged all students to be kind to all and look out for those who are struggling. He emphasized the idea that you never know what someone is going through, so simple kindness can go a long way. Each student should be leaving a legacy of kindness whenever they are.
Concluding the week, students participated in the "everything but a backpack activity." Admin had to quickly shut this down as students began to bring lawnmowers, shopping carts, kayaks, and other distracting items. Vice Principal Uluave explained that "The event has turned into mayhem that is now affecting the school in very negative ways."
"It was such a fun idea," said student Avery Allen. "I wish the rules had been clarified earlier and the chaos hadn't happened."