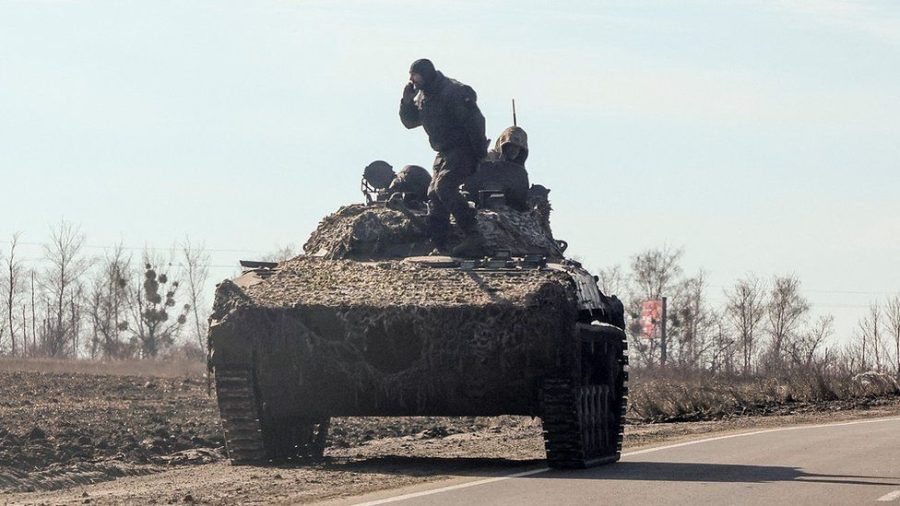 Russia Invades Ukraine
Today, after months of tensions on the boarder between Russia and Ukraine, Russian President Vladimir Putin has order an attack on Ukraine. The attack so far has consisted of a series of missile attacks on Ukrainian Targets including airports, military bases, and cities. The Capital of Ukraine has also experienced missile attacks.
Russia claims that Ukraine and Russia are the same, due to a shared history. Russia President Vladimir Putin said in a recent televised speech, "Ukraine is not just a neighboring country for us. It is an inalienable part of our own history, culture and spiritual space."
However the Ukrainian Government and People disagree. Currently Ukraine has a pro-west Government led by President of Ukraine, Volodymyr Zelenskyy, who was elected in a landslide in 2019, with 73 percent of the vote.
This full scale invasion comes after Russia recognized the break away regions Luhansk and Donetsk in eastern Ukraine, a couple days prior. After that recognizing these regions, President Putin order Russian forces into the two breakaway regions of Ukraine, under the guise of "peacekeeping".
In response to the troop movement, the US and Allies launched a series of sanctions. Germany has gone so far as to cancel the Nord Stream 2 pipeline with Russia.
The attack is still on going and the situation on the ground will, no doubt, change immensely over the coming days. President Biden did move more Troops into Poland, a NATO member, however there is no plans to send US troops into Ukraine for now.
Biden did comment on the subject of moving Troops into Ukraine by saying, " That's a world war when Americans and Russia start shooting at one another," during an interview earlier this month with NBC's Lester Holt.
The US and many of its Allies both in Europe, NATO, and the world have launched a barrage of sanctions against Russia. Many of these sanctions target Putin's inner circle and key Russian industries, such as the Energy sector. Biden said today as well "the World will hold Russia accountable". These sanctions will have an impact on the Russian Economy, but it is yet to be seen if Russia stops the attack.