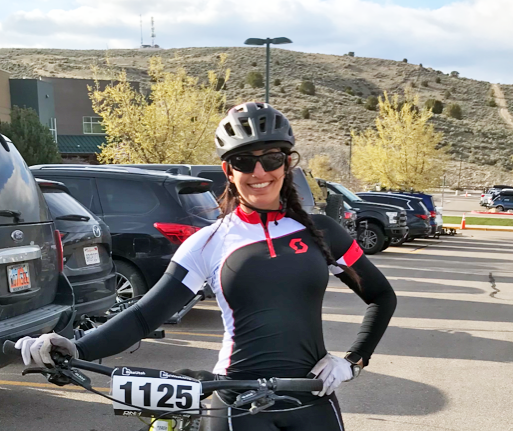 New Administrator Melissa Sirin Enjoys Alta's School Spirit
Assistant Principal Melissa Sirin begins a new chapter in her life as part of Alta's administrative team.
Alta's new vice principal Melissa Sirin is full of vim and vigor as she starts her administrative journey at the school.
The departure of Principal Brian Mcgill to a Canyons District position and arrival of Alta's new principal Ken Rowley created a few shifts in administrative positions. Melissa Sirin, Assistant Principal from Logan High School, is the newest addition to the administrative team. 
As an administrator, Sirin wants to add an emphasis on creating an enjoyable high school experience for every student at the school. "I would like to focus on building student relationships this year," Sirin stated in an interview. 
"
You can't control what happens, but you can control your response to what happens. You have power over your mind, not outside events. The more we value things outside of our control, the less control we have."
— Melissa Sirin, Assistant Principal
When asked what she loves most about working at Alta, Ms. Sirin said, "The school culture, spirit, and vibe at Alta is just electrifying." She loves the energy and environment that is created within the school.
Born and raised in Fort Lauderdale FL, Melissa Sirin is a Florida fan through and through. She graduated from Northeast High school In Fort Lauderdale, then she went on to Florida State University and earned a Bachelor's Degree in Criminology. For graduate school, she attended Florida Atlantic University, receiving a Masters degree in Educational Leadership, with a specialization in Program Evaluation.
 After graduating, she taught social studies in Southern Florida from 2005-2011, and then became a Program Coordinator for the Steps to Success program at Brookline High school in Massachusetts from 2012-2019. After that, she was offered an assistant principal position at Logan High school in Logan, UT from 2019-2022.
Aside from being a school administrator, Ms. Sirin has many hobbies outside of school. She participates in competitive mountain bike racing. Last year, she won the Women's Beginner 18+ cross country category for the MidWeek MTB Series. She has her first race of the season in two weeks, and an additional 24 races in the coming months. 
She participated in many high school activities in her 4 years of high school, including drill team, and being a student government officer. She won the most likely to succeed and most school spirited accolades in her high school as well.
She has been working since she was 13 years old, and is a first generation high school and college graduate in her family. 
Fun facts about Ms. Sirin
She has had six former students play in the NFL 
She has two 13 year old twin sister cats.
She played the violin from 2nd grade to the 6th grade and was accepted into a performing arts middle school.