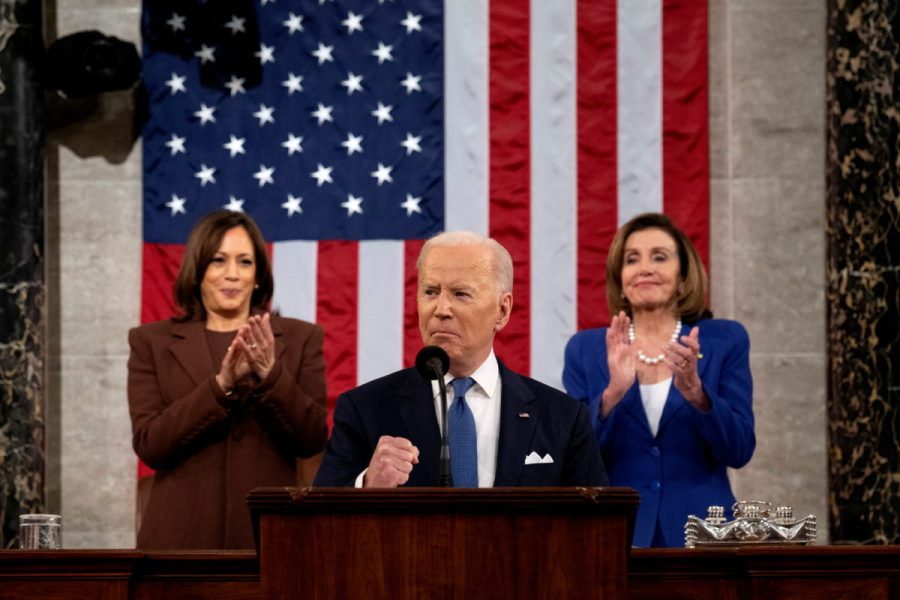 Biden's Second State of the Union
President Joe Biden, in his second annual state of the Union address this week addressed a joint session of Congress and offered a firm resolve to continue working for improvement on numerous serious issues facing the world and country.
This was the first fully in person State of the Union since 2020, because of Covid-19 policies in DC. and Biden marked this address by talking about the Ukraine Conflict, Inflation, Covid-19, and a few other smaller issues.
One of the biggest issues, was the Ukraine crisis. The Biden administration has taken huge steps to counter Russian aggression in Ukraine.
Biden went as far as to say "Democracies are rising to the moment", because of the actions taken by the US and its allies all across the world with regard to Russia, by unleashing a debilitating economic sanctions against the Russian State by targeting Russian Oligarchs, the Russian Energy Sector, removing major Russian banks from SWIFT and even targeting Putin with sanctions.
Another huge issue that dominated the State of the Union was Inflation.This is one of the huge factors that has caused the President's approval rating to plummet to the low 40s. In response to rising Inflation Biden said his top priority is getting prices under control.
"During the pandemic, these foreign-owned companies raised prices by as much as 1,000 percent and made record profits," he said. "I'm announcing a crackdown on these companies overcharging American businesses and consumers."
Also during the State of the Union, two Republican Congresswomen booed and jeered, it was Marjorie Taylor Greene(R-GA)  and Lauren Boebert (R-CO). Boebert even yelled when President Biden was talking about his son by saying "You put them in there, 13 of them.", in reference to the 13 soldiers who lost their lives at the Kabul Airport Bombing when the US was leaving Afghanistan.
Boebert drew criticism even from her own party as well, fellow Colorado Republican Ken Buck reacted by saying " it is also not the time for heckling as Lauren unfortunately did last night."
However boos and cheers are a common place for the State of the Union.
This State of the Union was marked by several major issues, which included the Ukraine Conflict, Inflation and recovery from the Covid-19 Pandemic. The State of the Union will also be the last time Biden as a Government Trifecta, because of Midterms in November.
The Ukrainian Ambassador was in attendance there as well and got a round of applause. The Goal of this State of the Union was to project Unity.