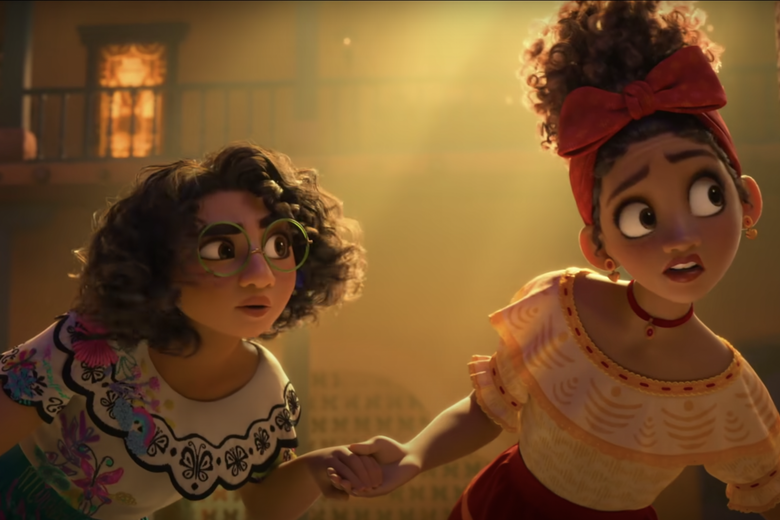 January-February Music Review
January and February have had the release of many songs from different genres and artists, some enjoyed more than others. The world has spoken on its favorites for the past 2 months of 2022.
First song that must be mentioned is, of course, "We Don't Talk About Bruno" from the Disney film, Encanto. It has risen to the top of charts, and has at this point, become more popular than Frozens "Let it Go," which was a shock to many. "Surface Pressure" another song from Encanto has also been a popular song from the movie, loved for not only its catchy and unique sound, but also the message of the song, of pressure in a family. Audiences have applauded Encanto's soundtrack, and the movie itself. Lin-Manual Miranda once again has wowed everyone with his music producing abilities.
Many songs from pop artists have also been well loved these last few months, those songs being, "It'll be Okay" by Shawn Mendes, "Light Switch" by Charlie Puth and "Less than Zero" by The Weeknd. Actually, all of The Weeknd's new songs on his new album have been a frequent listen all over. "Light Switch" and "It'll be Okay" have both entailed enjoyable trends on TikTok, increasing their popularity even further! Katy Perry has made a strong return finally with "When I'm Gone" as a collaboration with Alesso. She even showcased her song for the superbowl, and many were impressed with the new song. 
On the more alternative, rock and indie side of music, "Abc" by Gayle has erupted on everyone's playlists! It's been an exciting and impressive rise to fame for the relatively unknown artist. Another song that has started to gain popularity these last few months has been "Numb Little Bug" by Em Beihold. The song blew up on social media platforms after Em Beihold herself posted a snippet of the song with an entertaining visual playing. "Fat Funny Friend" by Maddie Zahm gained some attention after a month of its release at the end of January, with its heart felt lyrics and gorgeous melody creating an enticing aura. Imagine Dragons also made a popular release, "Enemy" for Netflix original series, Arcane, which follows a storyline for the popular game League of Legends. The song exploding over the internet. 
K-pop has also continued their strong hold in the music industry, and very fast paced with many hits released already these past months! New girl group, Kep1er released their debut song, "Wa Da Da" and has been celebrated by many fans who have awaited this debut. Omega X made their first music show win with their release "Love Me Like" which excited many! Pentagon made their return with "Feelin' Like" upon the return of member Jinho from his mandatory military service. Well known rookie group Enhypen released their comeback "Blessed-Cursed" with a late 1990's early 2000's feeling to the song and music video, however their song "Polaroid Love" made it's official release on the same album and has become very popular with fans even making a dance to the song, and sharing it on social media. "Step Back" by GOT The Beat was highly anticipated with the group uniting many different members from different girl groups for the song. However it had mixed reviews for it's lyrics, however still was enjoyed by fans for it's catchy sound. Speaking of mixed reviews, girl group NMIXX finally made it's awaited debut with O.O, however many fans were disappointed with this release feeling the song was messy and didn't mesh well. The reactions of fans were "mixxed" to say the very least… K-pop was as busy as always these past few months, with many other well cherished releases by other groups and solo artists!!
January and February had many songs rise to popularity, and exciting releases, and has helped everyone look forward to the future releases for the rest of the year!