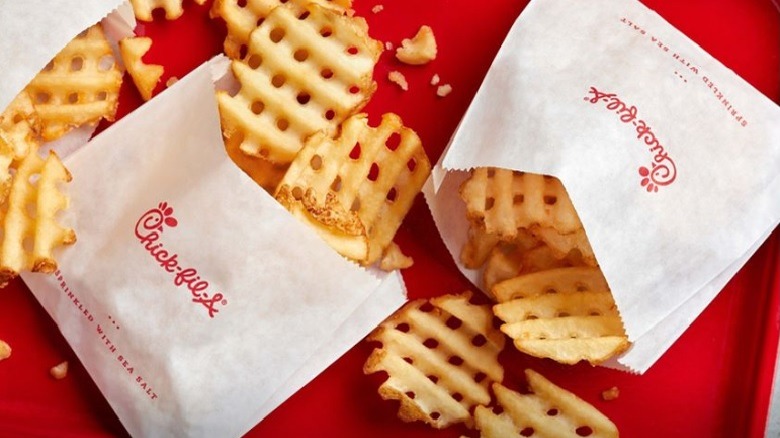 Chic-Fil-A Voted Number One Lunch Spot for Alta Students
It's a long, boring Tuesday at Alta High School. Finally time for lunch, many kids are lined up to get the same lunch that they have gotten every day since the dinosaurs went extinct. Many kids, tired of eating school lunch, leave the school and get food from nearby fast-food restaurants.
This poses a very important question: what are students' favorite places to get food during lunch? A lunchtime survey of 19 different restaurants ranging from popular fast-food chains to local, Utah-based restaurants revealed that the top 3 places students picked were 1. Chic-Fil-A 2. In-n-Out and 3. McDonalds.
Out of the 85 students asked, 16 of them voted Chic-Fil-A, with In-n-Out receiving 10 of the votes, and McDonalds 9. After asking many students at lunch, Chic-Fil-A was the clear-cut favorite.
Senior Alex Berry explains that at Alta, In-n-Out is more of a social gathering place. "After every football game or dance, you'll find that place full of Alta kids.", after all these games it goes to show In-n-Out is part of the culture here at Alta.
Along with these beloved restaurants, there are some who have been voted least favorite. These restaurants include Zupas, Taco Bell, and Del Taco. Will Stone also added, "I can understand why people don't like Taco Bell or Del Taco, a lot of the things they sell there are not that good, but I don't understand why a lot of people don't like Zupas, it's way better than those other 2." 
It's true that students have many different tastes in food but Chic-Fil-A reigns. Alta students are lucky to have so many restaurants in such proximity to the school. Just make sure to get back to class on time!