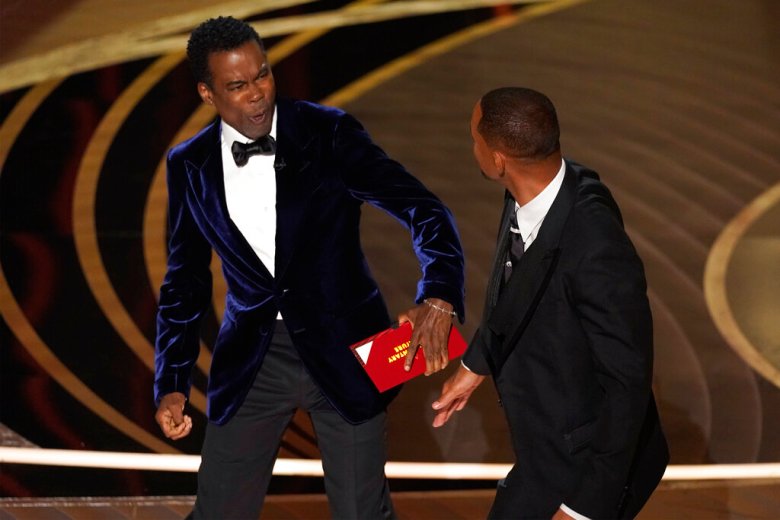 Oscar Awards Draw Attention After Will Smith Slaps Chris Rock On Stage
The Oscars were full of oohs and aahs this time around with the yearly award show being a truly memorable night for the history books. With a wide and diverse array of nominees and winners it was a great night, overall with one slap taking the night and having its place in the history books. 
The biggest event of the night wasn't all the winners. That was eclipsed by the slap Will Smith gave Chris Rock after Rock made a light hearted joke about Smith's wife, Jada Pinkett Smith. Rock had said he could not wait to see "G.I. Jane 2", referring to her bald head, which is caused by alopecia, a balding disorder. Right after the joke was said, the cameras showed Smith laughing and Pinkett-Smith crossing her arms and rolling her eyes. Seconds later Smith went on stage and slapped Rock. Initially after the incident, Chris Rock said " That was the greatest night in the history of television." 
It felt as if there was near pause, with Chris Rock looking shocked and saying "wow dude" and "it was a G.I. Jane joke". After Rock responded Smith said several vulgar statements directed toward Rock. Moments later Will Smith won an Oscar for Best Actor. 
During his speech Smith apologized to his fellow Oscar Nominees and the Academy, but he did not apologize to Chris Rock until later. During the break, Smith who was clearly very emotional was confronted by several Actors who were also close friends. During that time Smith told the crowd and world that Denzel Washington told him "At your highest moment, be careful. That's when the Devil comes for you.". 
The day after the Rock-Smith incident, the Academy announced it would launch an investigation into the event and condemned the violence. It has been floated that Will Smith may lose his Oscar, it was his first Oscar win. The next day, Chris Rock announced he had no intentions on pressing charges against Smith, but later on he came out and said that  "I'm still kind of processing what happened.". 
Sadly, the Oscar awards became embroiled in the "slap" and the winners were not given their full moment in the sun. Some of the winners included Encanto, Dune, CODA, The Eyes of Tammy Faye, Cruella among several other movies. The actors who won Oscars were Will Smith, Jessica Chastain, Jane Campion, Ariana Debose, and Troy Kotsur. There was such a great and diverse array of actors and films that were nominated, it was a true testament to how creative a year Hollywood had.  
The cinematic film, Dune won a variety of Oscars awards during the night, getting 10 total. The number of Oscars Dune won puts it behind only three other movies in cinema history, which includes, The Lord of the Rings: The Return of the King, Titanic, and 1959s Ben-Hur. All these films won 11 Oscars during their respective years. 
Dune will tie in fourth place with total Oscar wins alongside 1961s West Side Story, not to be confused with Steven Spielberg's 2021 West Side Story, however Spielberg was nominated for best Director, because of his film adaptation of West Side Story. The Best Director Oscar went to Jane Campion, the director of the Power of the Dog. 
Overall this was an historic night for the Oscars, with a great variety of nominees and winners this year. While the incident is still pending, we should always condemn violence and hold public figures like Will Smith to a high standard. However this incident shows us that all those actors and Hollywood figures are still human. 
Lets remember what Denzel Washington said to Smith following the incident, "At your highest moment, be careful. That's when the Devil comes for you." It is so true, because even when you are at that moment there can still be obstacles and challenges, along with consequences on how you respond to them.