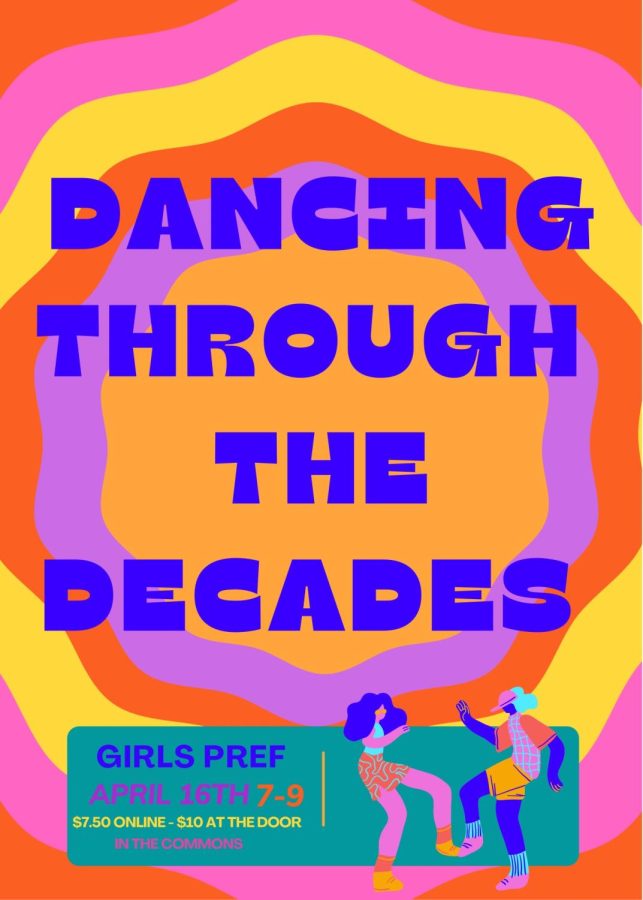 Girl's Preference Dance on April 16th
The next dance is coming up: Dancing Through the Decades.
What's your favorite decade, the 20's, 50's, or 80's? Get ready to bring back styles from past eras in the upcoming dance Dancing Through the Decades, set for April 16th.
It's girl's choice, so ladies, start asking for the April 16th dance.
Students who would rather come alone, are absolutely welcome to do that. Dance Company and Student Government are working together to plan this  dance.
"We want as many people to come as possible," said committee chair Alexandra Berry. "Feel free to come even if you don't have a date."
Wear costumes from any decade from 14,000 B.C. to today. "Any decade goes for the outfits, so be as creative as you want," Berry said.
It will be held on April 16, from 7-9 p.m. in the school Commons. Tickets are $7.50 and available online, or for $10 at the door. School dress code will be enforced.