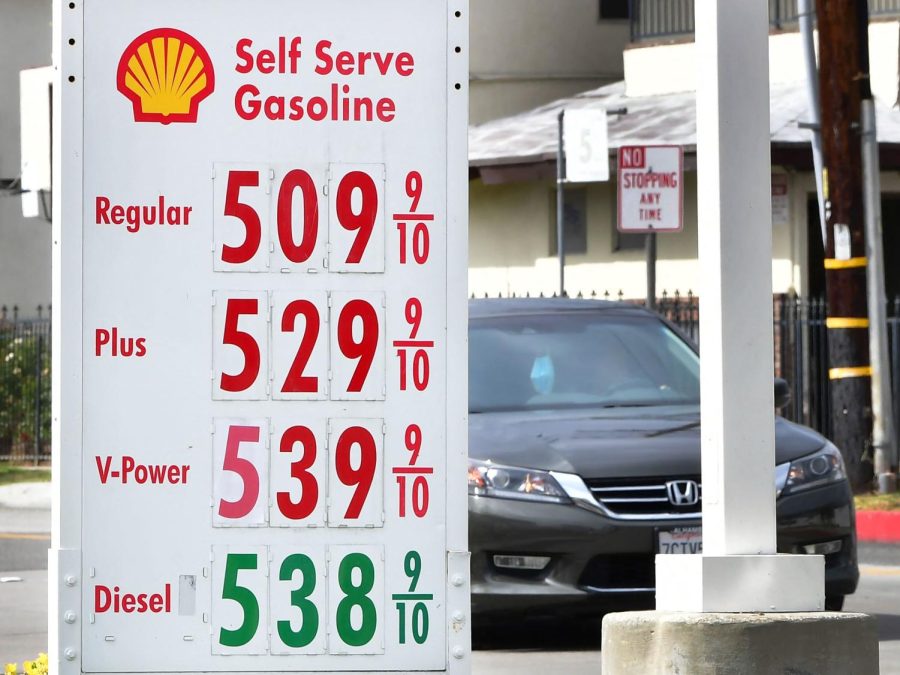 Students Feel Rising Gas Prices Where It Hurts: The Wallet
Across the nation, gas prices are reaching record highs. On average, families will pay an additional $2000 on fuel this year. This uptick in prices has been recorded as the highest increase in inflation since 1981.
This issue has been affecting the Alta High School community directly.
"I can't spend money on things I want anymore," Alta High senior, Makenna Toone, explained, "All of my money goes toward gas now."
What is causing this inflation and why is it affecting our community so much? In 2022, the conflict between Russia and Ukraine has been at the forefront of global news. This was a result of Ukraine attempting to join NATO, which upset Russian Leader Vladmir Putin. When Russia invaded Ukraine, it caused mass mayhem across the globe and skyrocketed fuel prices.
Mike Patton explained in his article, The Real Reason Behind Surging Gas Prices, "Russia has been consistently in the top three in global oil production it was feared that the supply might be disrupted. Therefore, demand increased as the pandemic faded, while at the same time Russia invaded Ukraine."
Gasoline prices follow oil production. Thus, if Russia continues its aggression toward Ukraine, gas prices will most likely stay high. Is there a way that the US can lower these prices?
President Biden revealed that he plans on releasing one million barrels of oil per day from the nation's reserves. At the beginning of April, the Head of Petroleum Analysis at Gasbuddy, Patrick DeHaan, stated that with this plan "we could see the national average price of gasoline fall back under $4 a gallon in the few weeks ahead."
It is, however, important to note that this plan is only intended to serve as a bridge until the end of the year when domestic production is expected to rise again.