Horacio Rodriguez's Ceramic Pieces Spotlighted at The Utah Museum of Fine Arts
Alta Hawks' very own Ceramics teacher, Horacio Rodriguez, was spotlighted at The Utah Museum of Fine Arts, for the various pieces he created about Mexican Immigration.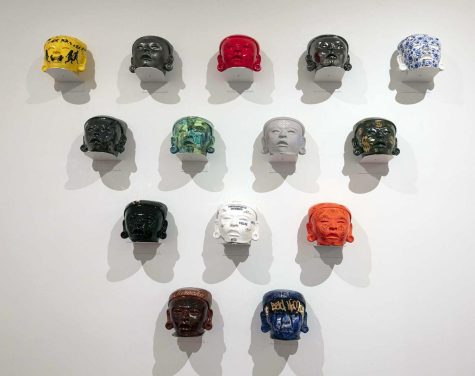 Within the last year, he created a total of 40 pieces with 14 ceramic highlights expressing the sorrows of the United States and Mexican Immigration. Many of these pieces were finished off with bright colors, an appealing factor for his audience of art lovers.
"There were 14 heads on the walls. Those symbols all 14 migrants that were killed when they were trying to cross the border."
His collection was created "all out of ceramic, which was fun to do since I teach the class here at Alta" Rodriguez said. 
Another one of Rodriguez's pieces that was spotlighted was a recreation of a statue found in California.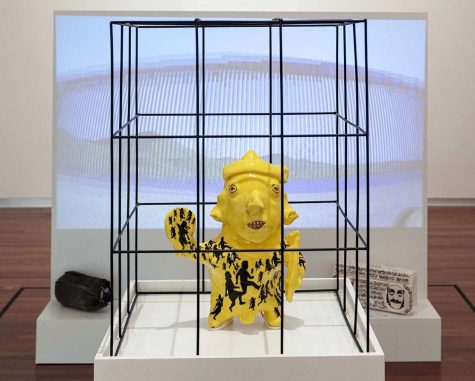 "The statue represents the children and families immigrating from Mexico to the United States," Rodriguez told.
"Many of the kids get separated from their families during this process. As you can see the kids' and parents' hands are no longer being held." 
Anyone can visit his exhibit at The Utah Museum of Fine Arts in Salt Lake City until June. The first Wednesday and third Saturday are free to visit and enjoy his artwork. His work on immigration inspires and informs others of the struggles faced by Mexican immigrant families. Alta is proud to call Mr. Rodriguez our own.