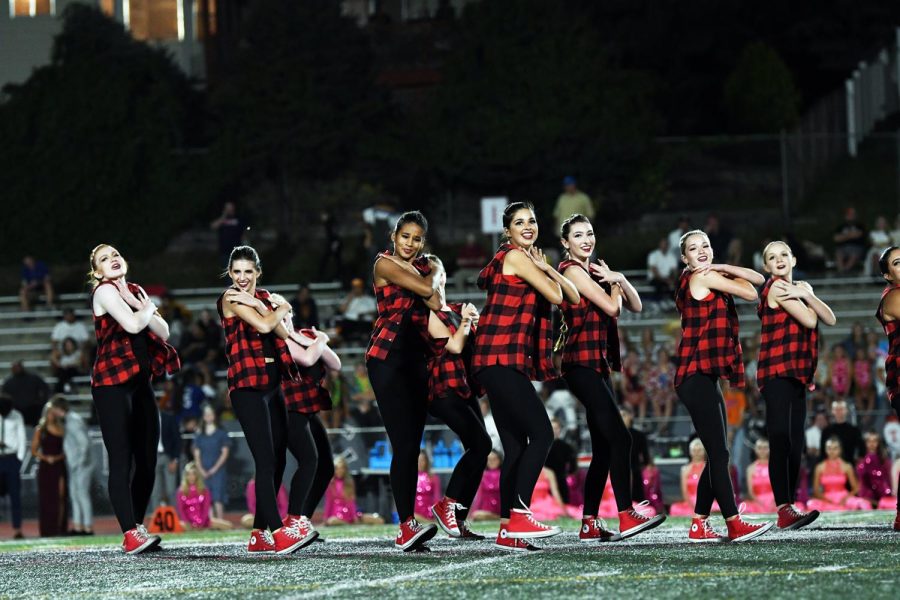 Alta Drill Doubles in Numbers For Next Year's Season
After not having a Drill team at Alta for the last three years due to low numbers, the team made an amazing comeback this season. They were able to form a team and endure 6 AM practices in preparation for their competitions.
The team closed tryouts on April 13 with 32 girls trying out and 25 of them making it onto the team. The girls loved having a small team this year but they are looking forward to having more opportunities in competitions and growing more friendships within a bigger team.
"Having more numbers will help us a lot with scoring. In competitions one of the things you're scored on is difficulty, and having bigger numbers will help us do more tricks and overall just showing a higher difficulty level," Junior Kennedi Crow said. The team struggled this year with having low numbers because they weren't able to do all the tricks they wanted to and that resulted in lower score numbers.
But they never let their small numbers ruin the season and still created so many memories. "All the girls are like my best friends and I have such a good connection with them all," Senior Autumn Anderson told.
"
I am amazed we have such a big team now! I think we are going to have a great year."
— Mckayden Frazier
"I am amazed we have such a big team now! I think we are going to have a great year, everyone has such a passion and motivation for dance," said McKayden Frazier about the 2022-2023 season.
Head coach Whitnee Price is "really looking forward to having a bigger team this year." And she's definitely not alone in her excitement, with the team just as animated for next years activities.
Frazier continued stating, "With more girls on the floor, we will be able to do a lot more complicated tricks and visual formations. We've got so many talented girls joining the team, I just can't wait to see the growth and progress!" All of the girls being motivated to be on the floor will help build better friendships within the team overall. Having each other's backs on a team is important.
Next year will bring more excitement to the stage, that everyone's looking forward to! The team is ready and excited to try out new combos and routines and gain more friendships. Alta Drill is here to stay.