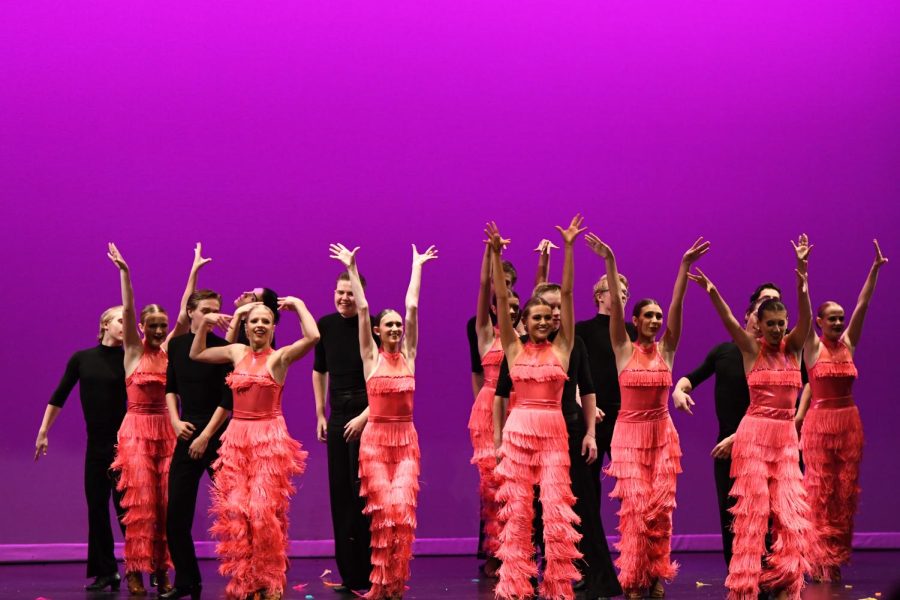 Alta Ballroom Ready for Their End of Year Showcase
Ballroom team has spent 8+ hours a day for over a week in preparation for their concert this weekend. They will preform pieces from their past performances, halftimes and Dancing With The Hawks. Junior Ella Jensen is "looking forward to be able to finally perform the pieces we've spent so much time on."
The team has put so much time into their preparation. "For the past week, we've spent over 60 hours after school in total," dancer Calder Nelson explains.
In order to make it through so many hours of intense practices, Vice President Kate Thayne has to remind herself why it's worth it.
"Unlike past years, I've been looking forward to each practice no matter how tired I am. I know it's my last chance dancing with this team, so I'm trying to soak it all up." President Sophie Duncan says.
Opening night will be Friday, April 22 at 7pm. Tickets are $8 in advance and $10 at the door. They will also perform Saturday the 23th at the same time. Monday the 25th is senior night so make sure to show up and support your favorite seniors at their last performance!
"Truly, this team is like my second family," Senior Sophie added, "I'm going to miss seeing them every single day."