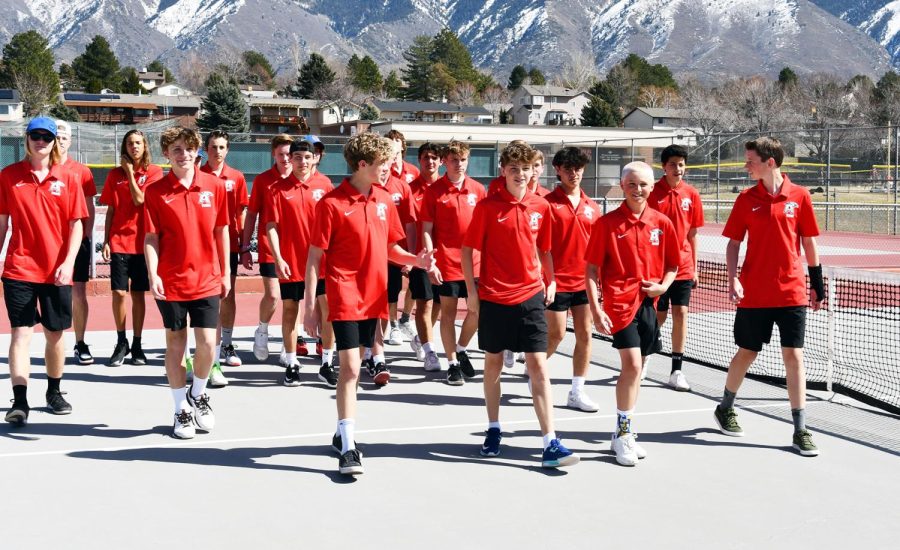 Alta's Boys Tennis Team Remains Undefeated
As the tennis season comes to an end, the Alta team remains undefeated in the region and is currently in first place.
Michael Houseman says that, "The game can be a very mental game along with physical, you want to be in a good head space or you might not be able to give it your all." Here are some more secrets from the team about their success.
"I'm not very good at it in practice, but I love to play. I have been playing since I was a kid and decided to try it out in high school," says Nate Wilkinson, "If you don't make it, just improve and try again." He was able to hone his skills and be included in an undefeated team thanks to his hard work.
Josh Anderson also adds that skills are not the only thing needed to win. "Even if it is just you, or just you and a partner, it is still a team sport. People rely on others and are always there to cheer you on during a hard game. Many people overlook this part of the sport. The team is always there to support each other. We put a lot of hard work towards this and are so far, undefeated."
The game was successfully wrapped up leaving everyone on the team satisfied with the outcome and hoping that the years ahead will have the same satisfaction.