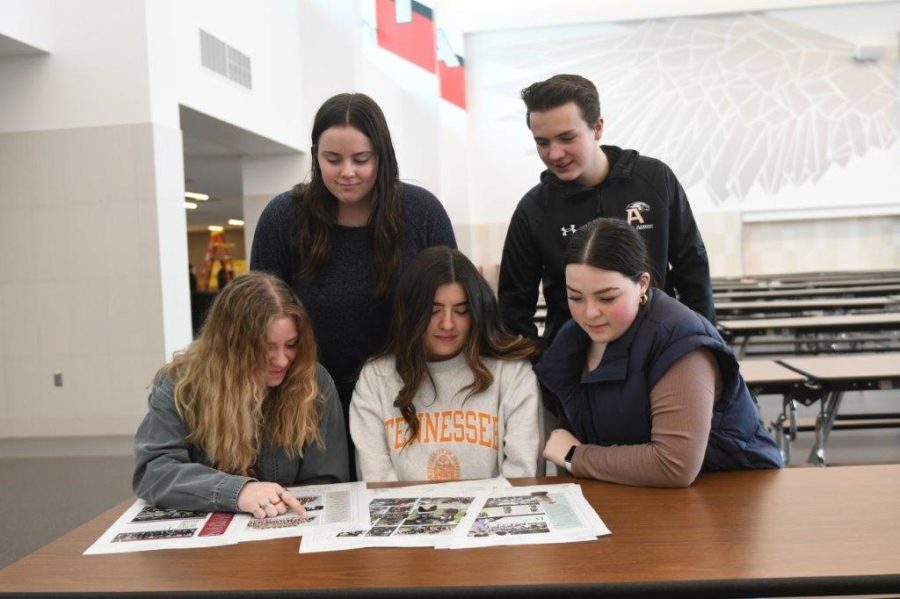 Tuesday, May 24th: Yearbook Signing Day!
Yearbooks will be pre-sold through Friday, May 13th for $58 in the main office.
The end of the school year is fast approaching, and so is the deadline for purchasing the 2021-2022 yearbook.
Yearbooks will be sold online through Skyward or in the main office until May 13 for $58. Any leftover books will be sold for $60 on Yearbook Day, Tuesday, May 24.
"
Yearbooks are a good way to look back and remember a hard year. These memories will stay with you forever."
— Ms. Ferguson, Yearbook Advisor
According to yearbook advisor Denise Ferguson, most books have been pre-sold. "We only have 170 books left to sell," Ferguson said. "They will go fast on yearbook day, so don't delay. Now is the time to buy your yearbook."
It's a great resource to look back and remember. With photos of all your teachers, all your classmates, all the events, all the clubs, and all the sports, you won't forget anything that this school year has offered.
The yearbook staff spends thousands of hours taking photos and editing pages to create a book that everyone will love. The books are well put together, and the staff ensured that everybody was included in photos, quotes, clubs, and their sports teams.
Books may seem expensive, but they are at cost and they're worth it. Any profits go into the purchase of supplies, such as photo equipment, to create the next yearbook. Ferguson believes students will love this year's book and will have fun finding themselves and their friends. The yearbook staff is so proud of the final product.