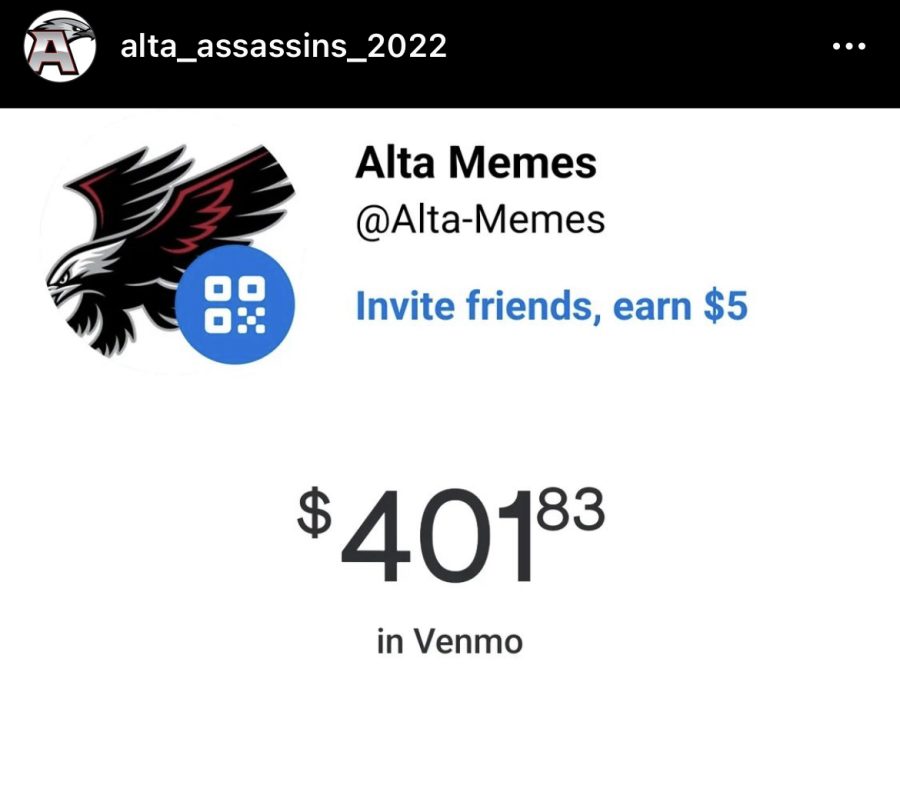 Alta Assassins Organizer Refuses to Give Money Back, Despite Hundreds Being Signed Up.
While the sign up fee was $4, the organizer collected over $400 and students want their money back since the game was cancelled.
Students at Alta signed up for a popular Alta tradition, "Alta Assassins," an online game that garnered over 200 students to participate. However, because of poor behavior issues on campus, the admin cancelled the game.
Students are sad the tradition came to untimely end.  Senior Avery Allen was looking forward to doing it with her siblings. "I am so bummed that I was not able to do it," she said.
But the Alta High School Administration decided to postpone the student lead and organized activity. Since the announcement from the Administration, game organizers said they would look into something else, but nothing came of it. When the game met its complete end, students who paid the fee to play, wanted their money back.
The event had promised a cash prize but no one had a chance to play. "I was irritated, we all put in money," said participant Ryan Watt. "It's like a gamble to win the $400 at the end, however we did not even get a chance to play."
While the overall fee was very small, in the end one guy kept it all when the game was cancelled. All the students who put money in deserve their money back or they deserve a voice into where the money should go. Options include a local charity or an Alta organization (such as Student Government, Hope Squad, Link Crew, etc.).
The actions taken by this student who organized Alta Assassins were not honest. That action only makes him look bad and makes the tradition less likely to go on in the future.
Students will not want to participate in a tradition if  they aren't given the chance to participate or if they feel that they could be scammed again. Whoever the student is that kept the money from 200 students, should either return the money or donate it to charity. Keeping the money is wrong.