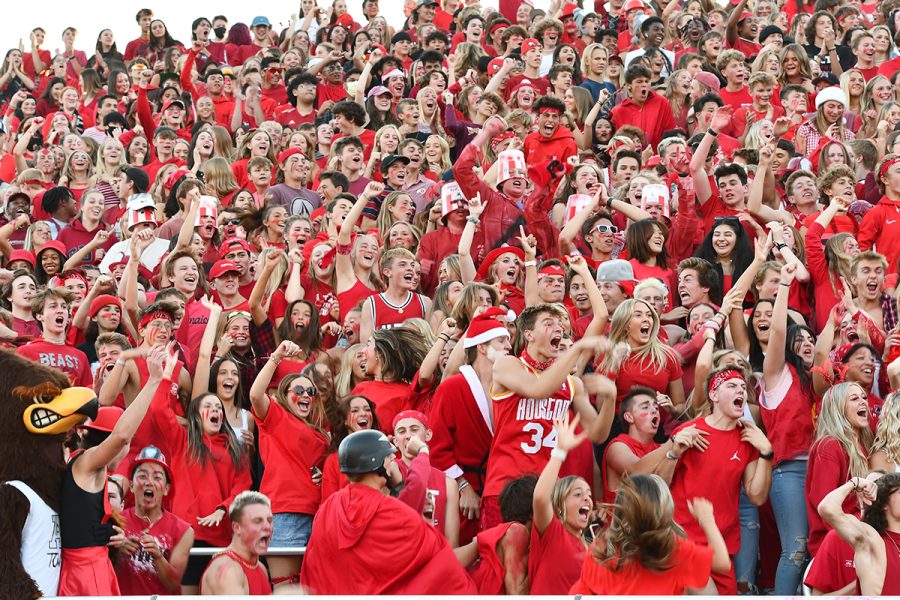 End of Year Goodbye Letter from the Hawkeye Staff
Well hawks its that time of the year again, waiting with excitement and patience for the end of the school year and the start of a much needed and deserved summer for all of us. As we enter the last week of school we will be getting our yearbooks and saying our goodbyes to our seniors as they start the next great chapter of their lives, whatever that may be for them.
During the summer so many of us will have many new experiences and adventures from traveling to work, many students will have great summers and believe it or not some may be dying to comeback to school. However reflecting back on the school year it would be safe to say it was a great year and it was very nice to have had a normal school year for a change.
Hopefully every student this year will have great memories of the 2021-2022 school year. This school since our return back to a sense of normality we have had many of the events that were canceled in the last two years such as games, dances, and other school related activities. These were much wanted and needed activities that students and teachers wanted back in our school.
For our graduating seniors remember there will be challenges as you enter adult life, but remember to hold your dreams close and dear, whether it be having a family, becoming a doctor, joining the military, and so on, hold your dreams and goals close. Many of them have applied and got into their colleges, we would like to congratulate them on that feat, but remember the journey is far from over! This is the start of their adult lives, with so much opportunity and potential in front of them we tell them not to settle but to put in the grit and dedication to live a better life and attain the American dream. While it may be tough, keep the faith and pursue your goals with grit and patience, but do not be afraid to make new goals or to change your mind on current goals.
All in all this was a great school year with many new memories made. As we enter summer we want to wish you all the well. Make sure to have fun because that is what summer break is for it should not be all work and no play. During this summer stay safe and have a much needed and deserved break. We hope to everyone next school year and cannot wait for a even better 2022-2023 school year.
Best of Wishes,
The Hawkeye Staff