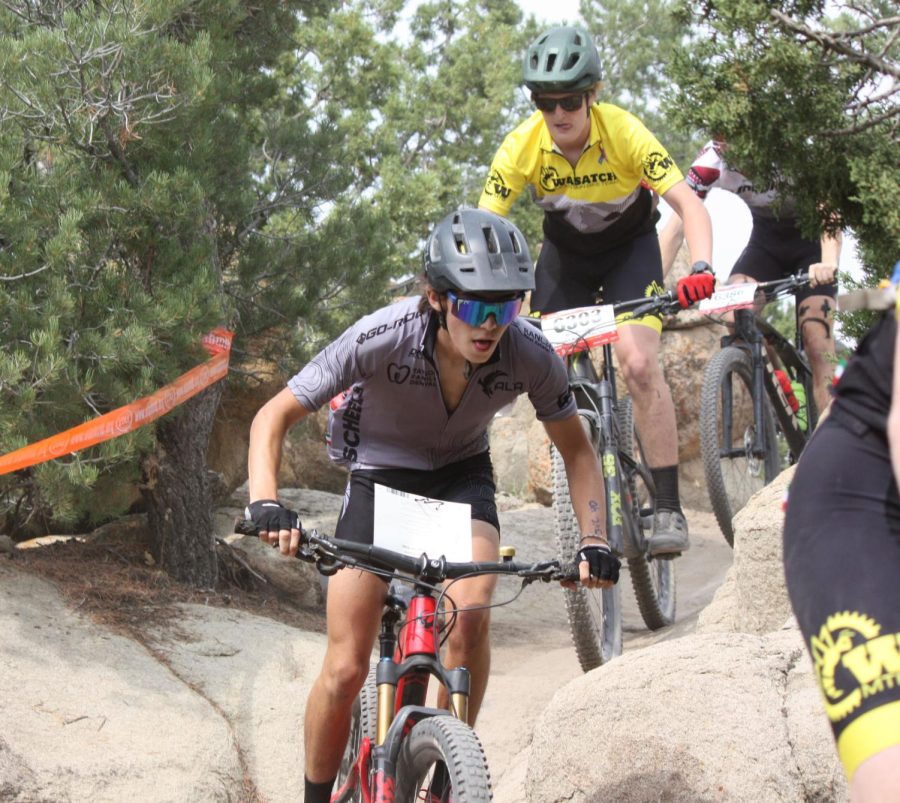 Mountain Biking Takes Fourth In Cedar City Race
Alta's mountain biking hit the trail last Saturday for their second race of the 2022 season.
The hawks took fourth overall out of the teams present at the race. Anderson Lewis had the best finish of any of the hawks on the day, finishing 4th overall.
Despite several setbacks, junior Griffin Tasker is proud of how the team overcame those challenges and competed. "We had some mechanical issues, and some flat tires, but it was pretty cool how we managed to get past those issues and still compete." Riders still have two more races for a chance to qualify for state.
Junior Clark Hutcheon loves the chemistry on the team. "Everyone's connected and good friends, which makes the races and practices a lot of fun."
Kevin Law emphasizes how much fun the team is, "I love racing and its always a great time when I get out on the trail."
Hutcheon encourages anyone who is interested in riding to give it a shot. "Being on the team is a great experience and I hope everyone who's curious will come out and give it a try," he said.
All skill levels are welcome. "We have riders who have been doing it for a long time," he said, "and we also have some people that just started. If you decide to join there will be people with similar skill levels that can help you learn."
The hawks hit the trail again Saturday in Soldier Hollow. "Were looking to close out the season strong and qualify as many riders as we can for state this year," Clark concluded, "We have lots of talented riders and know we can perform well this weekend."