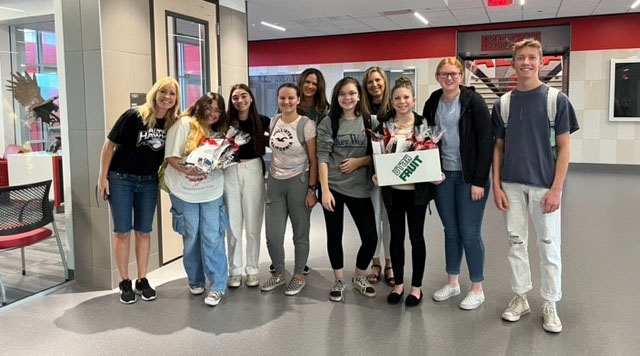 Student Kindness Rewarded Through the October Hawk Hero Award
Congratulations to all of our October PTSA Hawk Heroes!
The best part of being a "Hawk Hero" is a front row parking spot near the main entrance, so if you see someone doing something awesome around Alta, nominate them for this award. They may even give you a ride to school.
All students receive a t-shirt, gift cards, and freebies from local businesses. Seniors and juniors get a reserved parking spot for a month while sophomores and freshmen get extra gift cards accord to PTSA member Tricia Anderson.
Students and staff can nominate students they see doing good in the school by scanning the QR code for the online form. See QR code at the end of the article.
October's Hawk Heroes are:
Freshmen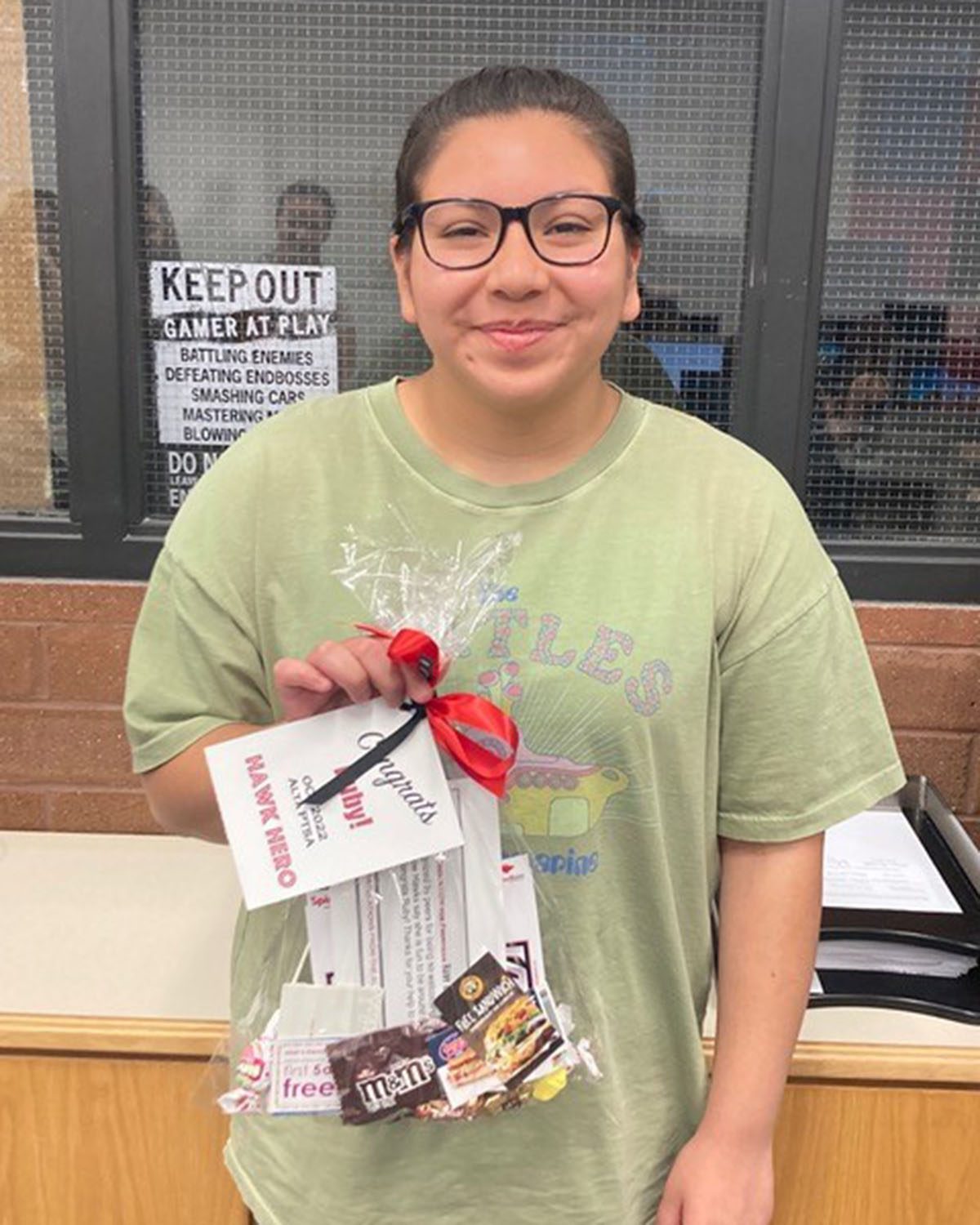 Ruby Cervantes: Ruby is recognized by peers for being so welcoming to other students. Fellow Hawks say she is fun to be around and that she always has a smile. Congrats Ruby! Thanks for your help to make Alta great!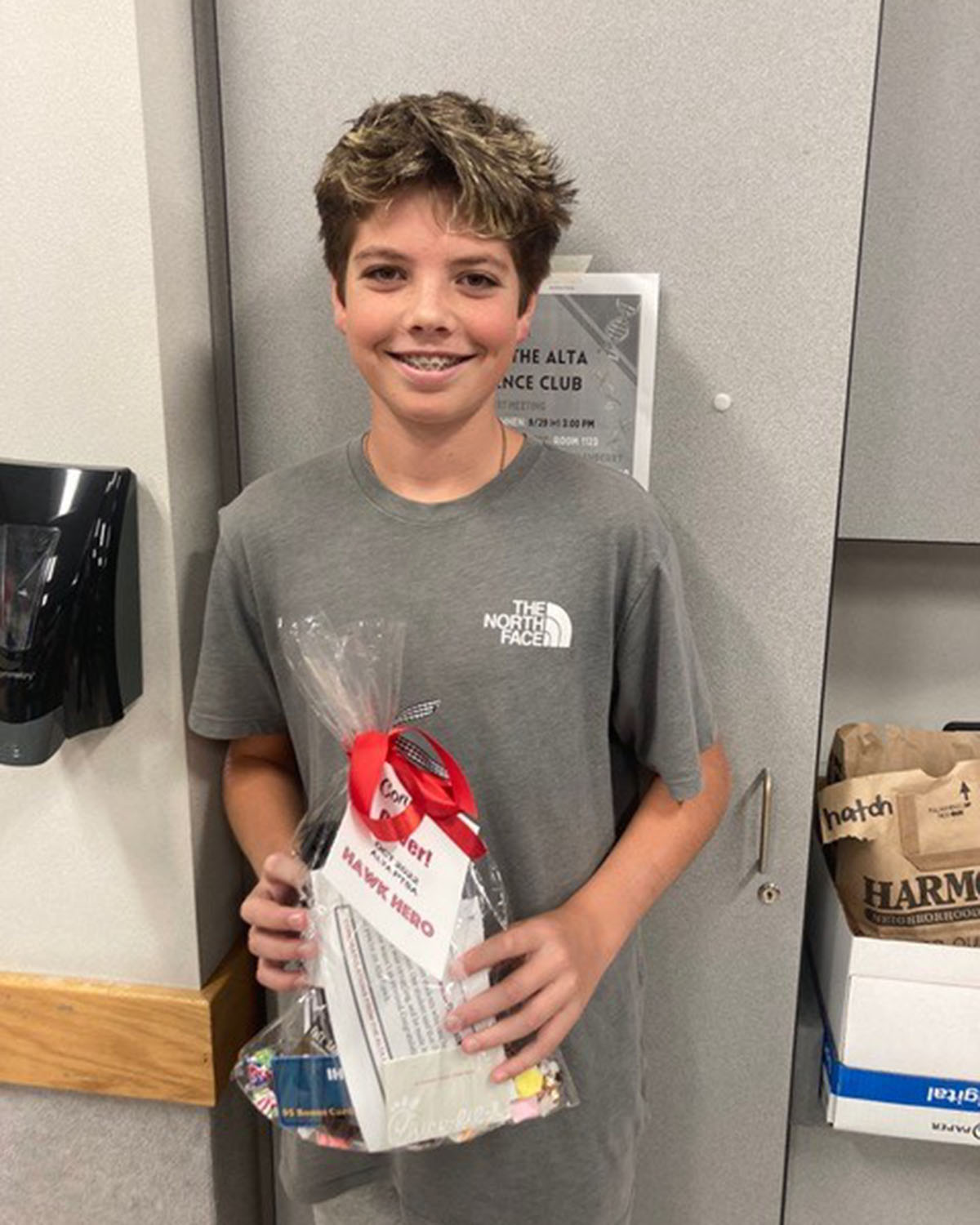 Oliver Hannan: Oliver was nominated by other students who said he is kind and is quick to participate in class. One student said Oliver helped her with math when she was struggling, and he made it easier for her to understand so she wasn't as stressed. Congratulations Oliver! We're very grateful you're an Alta Hawk.
Sophomores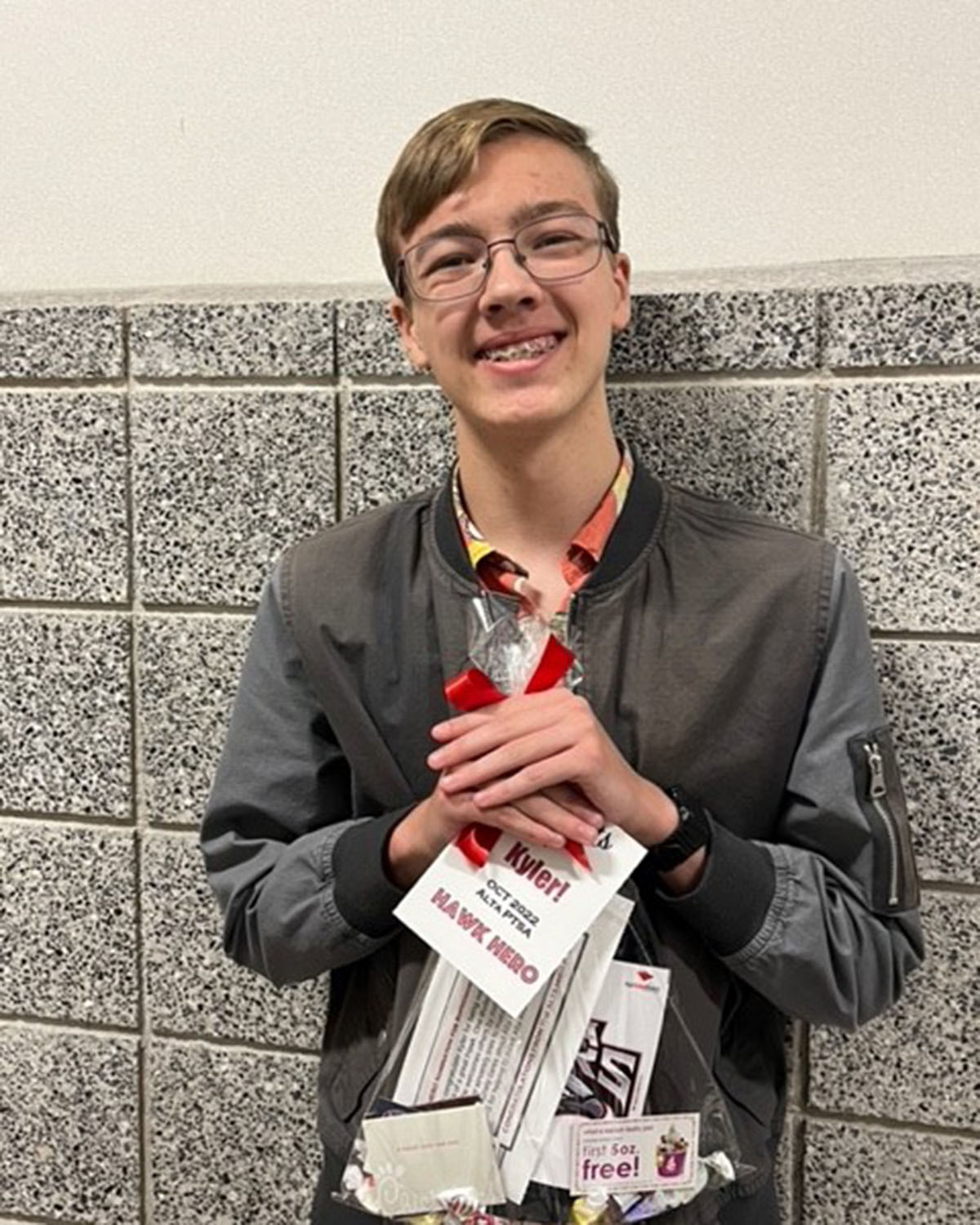 Kyler Godfrey: We want to congratulate Kyler for being nominated by his peers who said he is an example of a great Hawk. One student said he is really smart, really kind, and that he welcomes others by making them feel noticed. Another student said Kyler sincerely tries to make the school better every day because he genuinely cares about Alta and takes being nice seriously. Kyler, thanks for helping to make Alta such a great place to be!
Juniors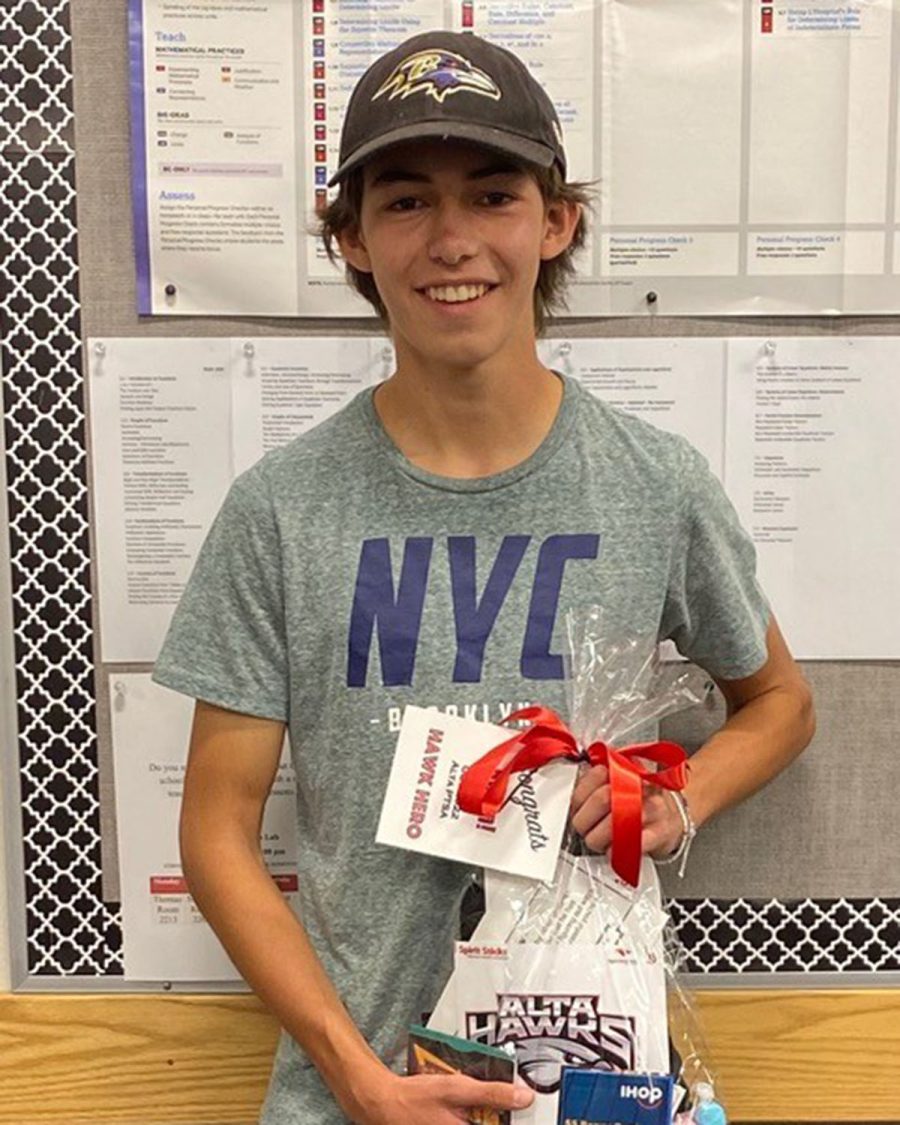 Kevin Law: Congratulations to Kevin for being nominated by other students who said he reaches out to help others. They said that he has organized a tutoring program for NHS. Thanks for figuring out ways to serve at our school! Great job Kevin! We're so grateful you're a Hawk.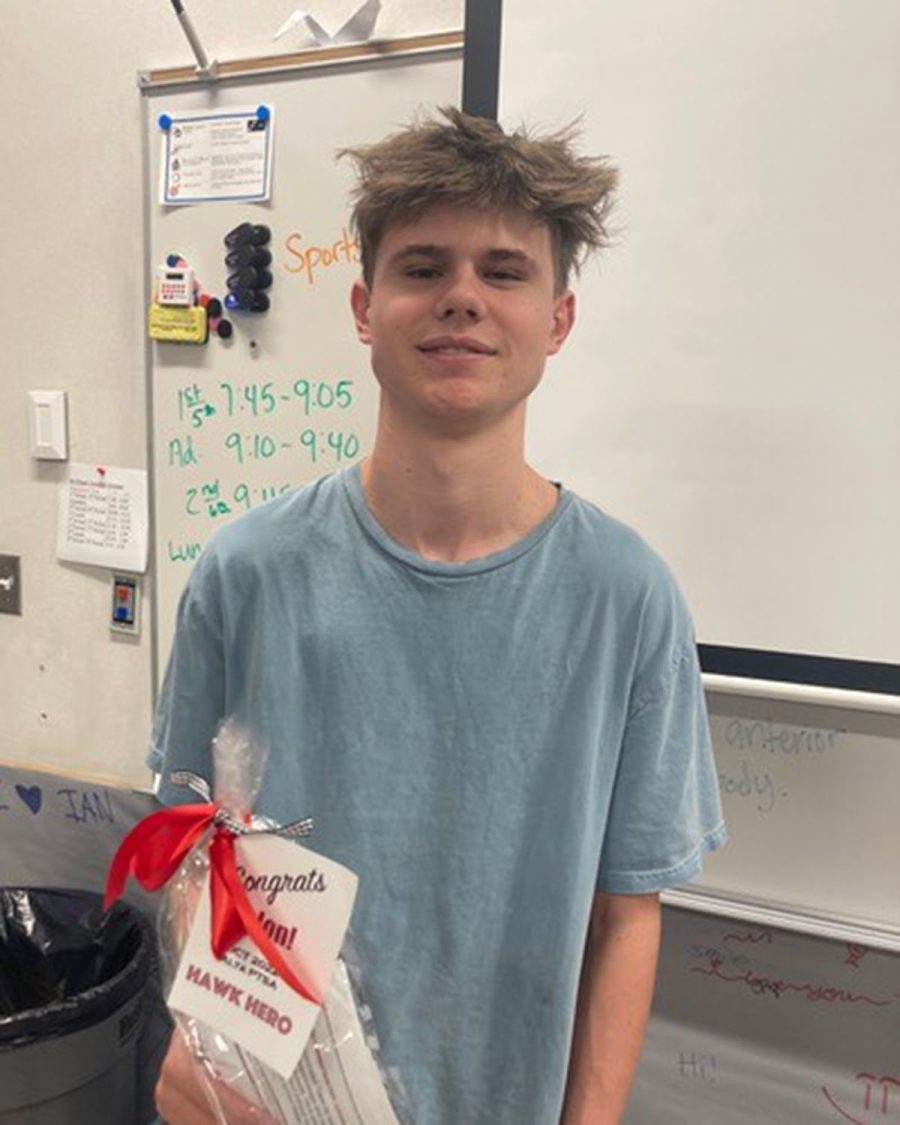 Talon Cole: Fellow students nominated Talon by saying that he is kind and friendly. He makes the effort to acknowledge and talk to people in the halls, so they feel noticed and more comfortable. He's also helped younger students by giving them rides home after school without acting frustrated or put out. Thank you Talon! You make our school better. Congratulations!
Seniors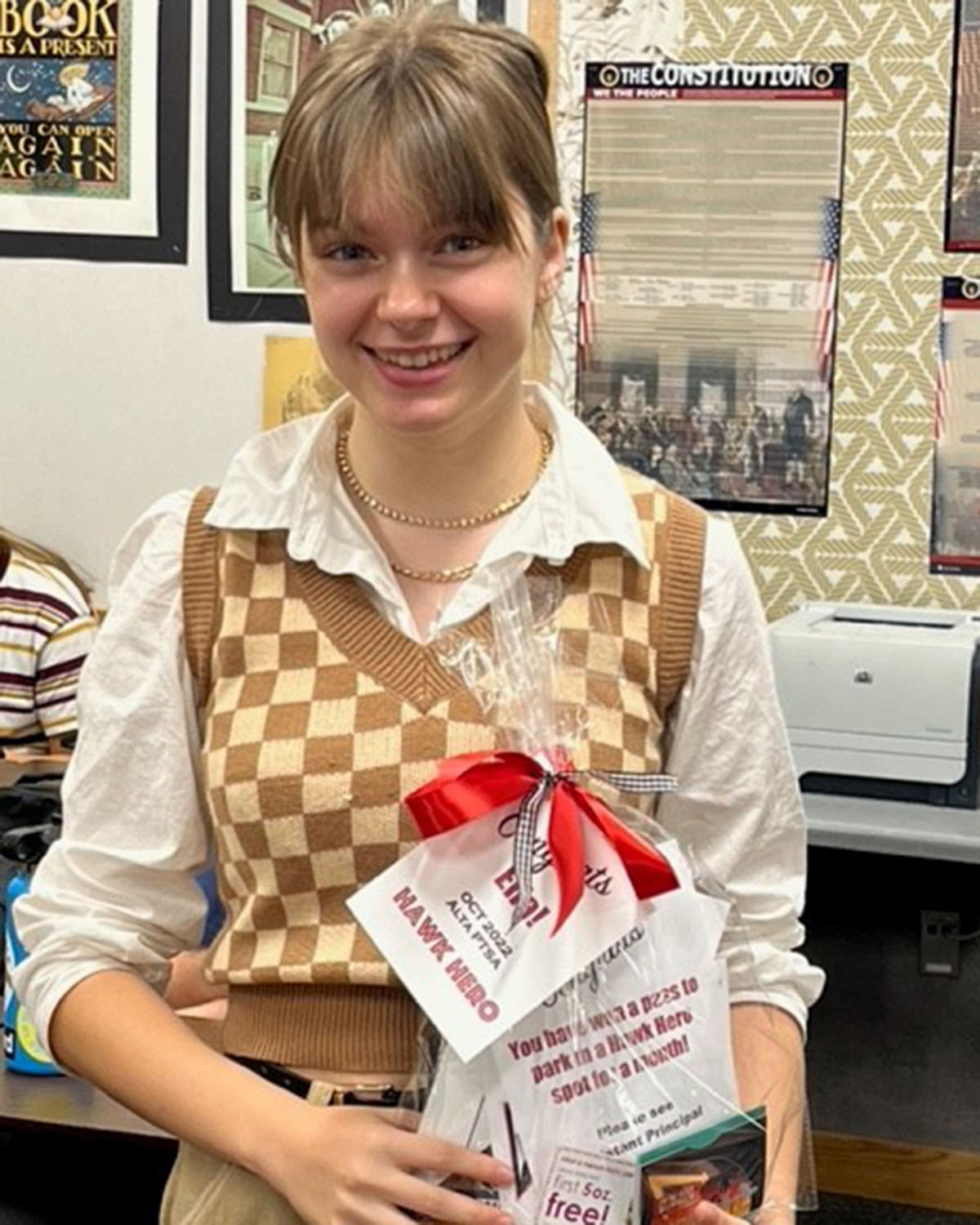 Ella Semler: Ella was nominated by fellow students who told us that she is always excited to be in class and that she compliments others. They wrote, "She always has a positive attitude, and she gives off positive energy." They also said she is hard-working and challenges herself. Thank you to Ella for making Alta an even better place to be! Congrats.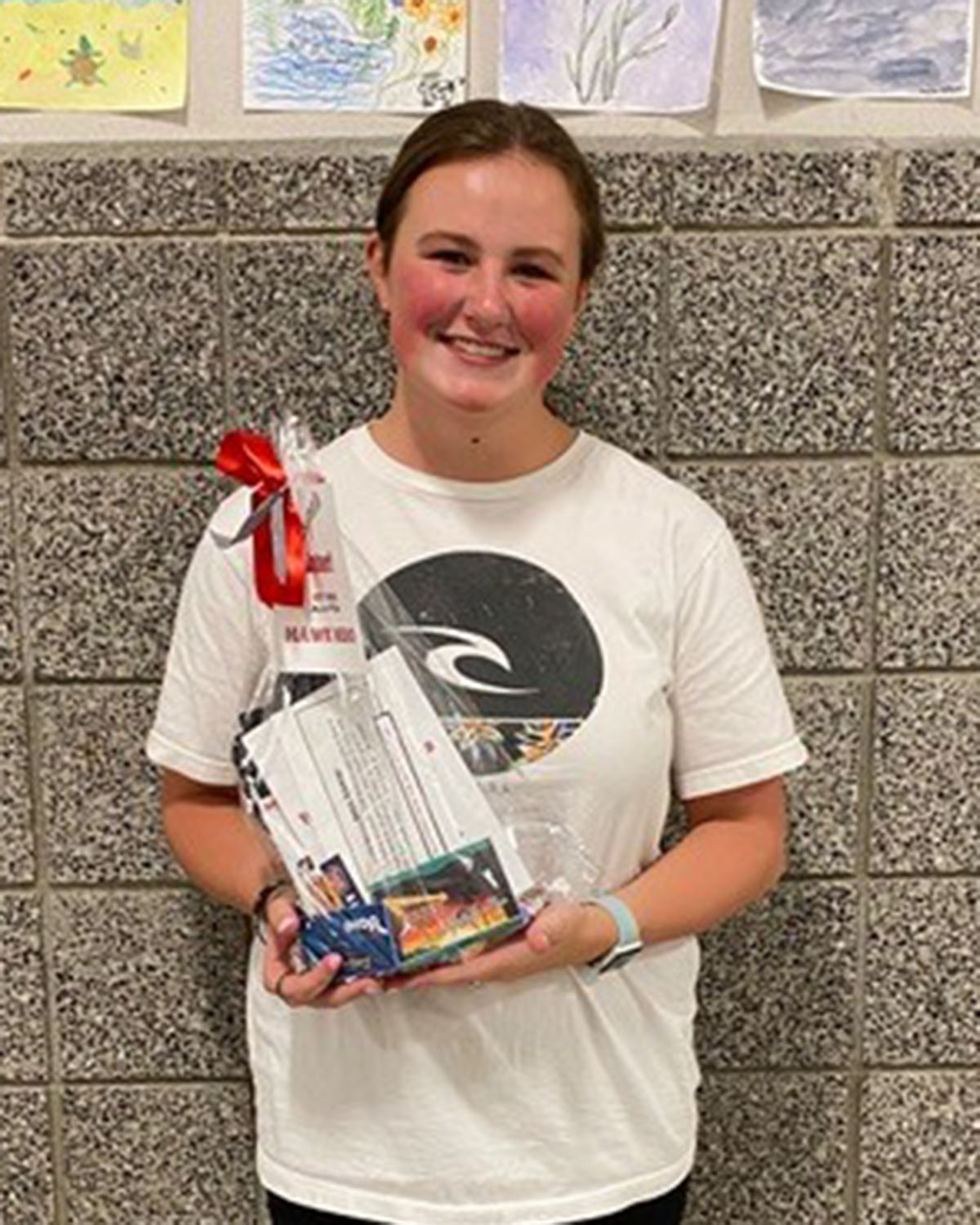 Amber Demming: Amber was nominated by fellow students. One of them said she is kind to everyone, no matter what! Another student said she's super friendly to everyone and makes others feel better about themselves. Amber, we are grateful someone like you is at our school. Great job and thank you so much!