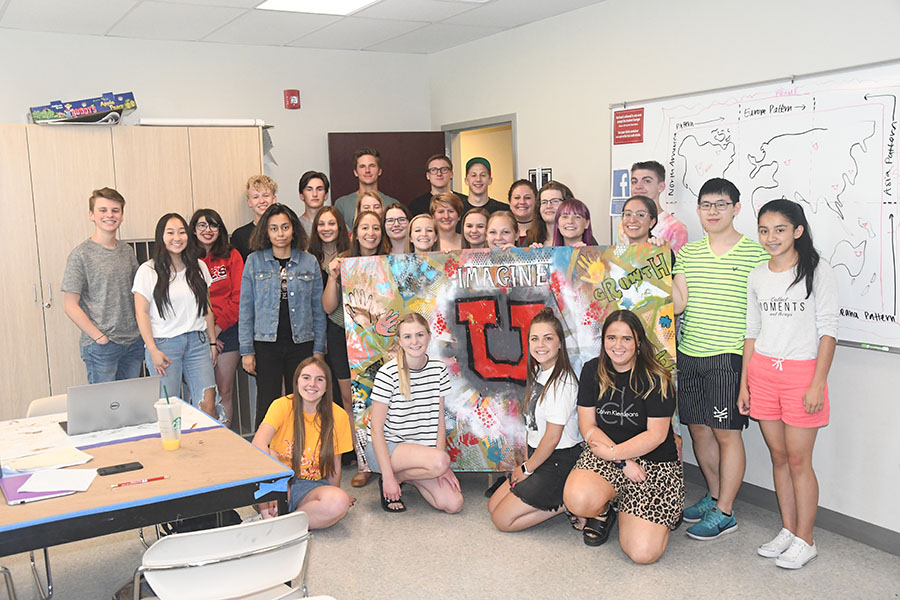 AP, Concurrent Enrollment and Step2theU Give Students a Headstart
May 1, 2020
With the transition of high school into college has been a rising concern with many students. Specifically through AP, Concurrent Enrollment and Step 2 the U there are many college prep opportunities for students looking into getting a head start on their education here at Alta.
Taking these courses will not only cut down on time but also the tuition you will spend in college. AP or Advanced Placement courses allow you to gain college credit while fulfilling high school credit. The score you get on your final exam for each course will determine how many credits you gain. "AP classes are really challenging, although the standardized test part is a downgrade, the teachers do an excellent job to keep the classes interesting and it's helpful when you take other classes along with it." said Alisha Ruiz, an AP student. Depending on the University you plan to go to will also depend which credits will be accepted and how much they are worth.
On top of AP classes there are Concurrent Enrollment courses as another option for earning college credit. Rather than gaining credit through just one final exam it is depending on your overall grade throughout both semesters. These classes also help to build your college GPA which can help your college resume. According to Destiny Durran (concurrent enrollment student) her comment on her experience stating "Concurrent classes are pretty cool because you're getting credits for college", being able to do both at the same time saves students a lot of time and aids with tuition cost.
The "Step 2 the U" program is another college advancement opportunity offered only for Alta students. All students can apply for "Step 2 the U during their junior year". This is an opportunity for students to not only challenge themselves but also helps you gain up to "30 semester credits university credits and 3 full high school credits'', during your senior year. According to the official Step 2 the U application on the Alta website you can "Save approximately $15-20,000 in tuition and other associated college fees" and "Graduate with a Bachelor's Degree in 2 ½ years". Classes are held on the University of Utah Sandy Campus on Monday's, Wednesdays, and Thursdays each week.
The first semester includes Writing 2010, Behavior Science 2001, Comm 1270 and Art 1015 which focus more on projects. During the school year you are required to take one college math course (1030, 1040, 1050). The second semester has American institutions, Behavioral Science, Comm 3460 and Science. The outcome from the program has shown through "Step 2 the U changed me as a person and I felt like the way they were teaching us was much better in high school," said Amanda Scott, a senior in Step 2 the U.
Stoklie Bateman said, "I liked how I could get really close to not just the students but the teachers and finally find my voice and opinion from listening to others' opinions. This is an amazing opportunity that you were chosen for and there are tons of other people that applied and didn't get accepted so don't waste this chase. It may seem hard at first and seething, but you'll get used to it and its preparing you for college life more than anything ever will. It will be an amazing experience that you will treasure. Also, it will make you feel so independent and grown up."
This is a great chance for students to learn from participating in a college experience. If any of these opportunities interest you please see the counseling office to apply and for more information.