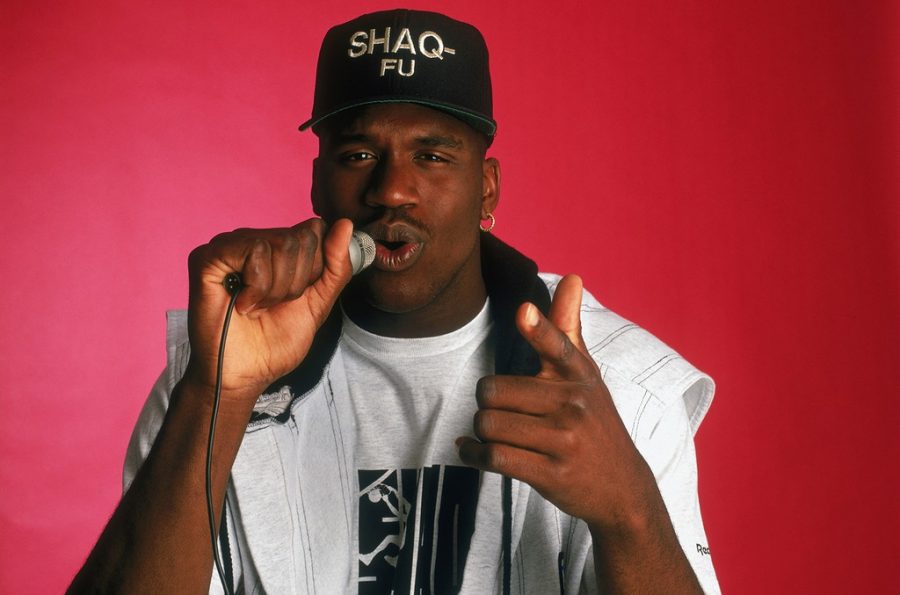 Shaq's Music and Basketball Skills True Measure of Greatness
March 29, 2020
Shaquille O'Neal is a four time NBA champion and the only person since the merge of NBA and ABA other than Michael Jordan to threepeat as finals MVP. He dominated opposing big men throughout his career. He dunked all over grown, 270 pound, 7 ft tall men like they were 12 year old boys. But unfortunately there is an aspect of his illustrious career that has gone criminally underrated. His music.
Shaq is not just some random underrated musician though. He is the GREATEST musician of all time. And to be quite honest it's not particularly close.
What is the single best way to measure greatness? The answer is championship rings. Any other method of determining greatness is a loser's mentality and that should not be tolerated. Shaq has the most of any musician. How many Finals MVPs does Mozart have? NONE. Shaq has 3 along with a tenuous argument for a 4th.
Shaq is also more versatile than any other musician ever. Can you imagine Beethovan doing commercials for both The General Car Insurance and for Icy Hot? The answer is no. But those aren't the only endorsement deals Shaq has taken. In the words of the Big Aristotle himself, in the song "Skillz", "Here a Shaq, There a Shaq, Everywhere a Shaq, Shaq." Shaq can effectively endorse any product. From Taco Bell to Gold Bond, his product range(unlike his range on the basketball court) is limitless.
Shaq's cultural impact is so great, that his movie Kazaam, a movie about a rapping genie, is the standard to which all terrible movies are compared. He even has a two game video game series. Shaq Fu and Shaq Fu: A Legend Reborn. These games were so successful that Arizona Beverages released a line of branded drinks called Shaq Fu Punch.
Just recently, Shaq got into a rap battle with Dame D.O.L.L.A. This type of activity late into a musician's life is honestly unprecedented. Longevity matters and many of the so-called great musicians throughout time just don't have it to the extent that Shaq does. The Beatles only existed for about the same amount of time Shaq was in the NBA. And Shaq's career has kept going long since he left the NBA. Beethoven couldn't even hear at the end of his career. What kind of trash excuse for longevity is that?
Shaq simply has more longevity, is more versatile, and most importantly has more championships than any other musician ever and is therefore the greatest musician of all time.
Editors Note: Every word of this article while listening to Shaq's music