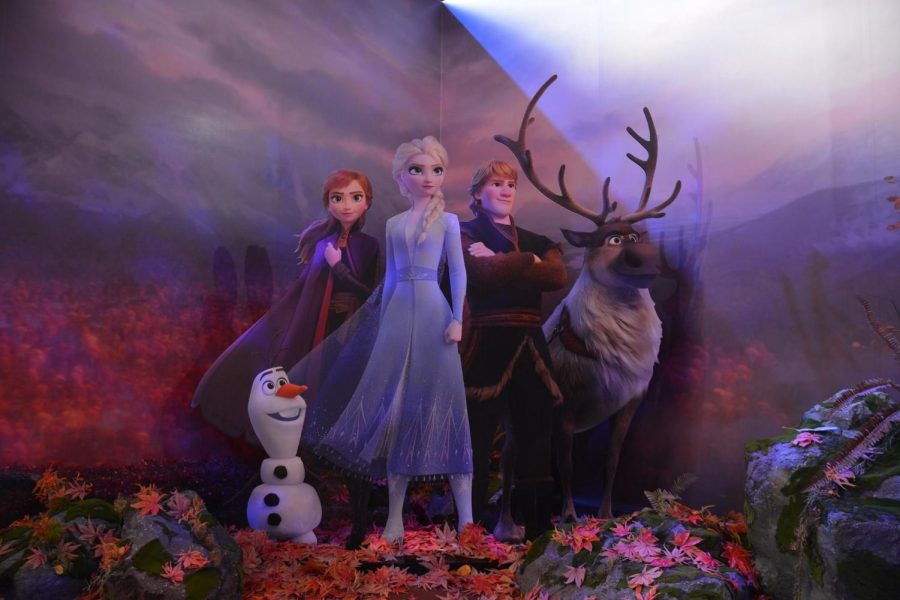 New Marvel Shows Premiering on Disney Plus
April 30, 2020
There's no doubt about it, many Marvel fans around the world are SUPER excited for the new Disney+ series stemming from the Marvel Cinematic Universe (MCU). These eight action-packed shows, include The Falcon and the Winter Soldier, WandaVision, Loki, Hawkeye, Ms. Marvel, Moon Knight, She-Hulk, and What If?. The shows will be premiering over the next couple years.
The first four series feature familiar characters from the recent movies produced by Marvel Studios. The Falcon and the Winter Soldier will continue the stories of Sam Wilson and Bucky Barnes as they carry on the legacy left to them by Steve Rogers. WandaVision focuses on another two popular heroes: Wanda Maximoff (Scarlet Witch) and Vision. It appears to be different from the others, in that the format of the show seems to change throughout, from the styles of one nostalgic family sitcom to another. Loki, the favorite MCU villain of many, will star in his own series that is said to play with the idea of time. "I've really liked the character development of Loki, so I'm always excited to see him," said student Allie Kallen. Fans also look forward to seeing the character debut of Kate Bishop in Hawkeye, who is rumored to be played by Hailee Steinfeld, though nothing has been confirmed.
Ms. Marvel, Moon Knight, and She-Hulk will be full of new characters and stories from what we've seen so far in the MCU, which is exciting to longtime comic book fans. Not much is known about these series yet, but from the comics a few things can be inferred. Ms. Marvel will tell the story of the shapeshifting hero Kamala Khan, a young Pakistani-American. In Moon Knight, Marc Spector believes he gained his power from an Egyptian god, despite evidence of possible mental issues influencing his beliefs. Fans also look forward to She-Hulk, a series about Bruce Banner's cousin who, thanks to Bruce's life saving blood transfusion, shares his gamma-related powers. Though no one has been cast for any of these series, writers have been chosen.
In addition to these, Marvel fans are looking forward to What If?, the first animated series of the MCU. It is set to air ten episodes, exploring many hypothetical possibilities (seen in alternate realities) of commonly-known Marvel stories, told by The Watchers, an advanced alien race. "I'm excited for What If? because it will answer some questions [about] what would happen if different choices were made throughout the Marvel Universe," said Kallen. A few MCU actors will return to voice their characters in the show, including Chris Hemsworth, Paul Rudd, Chadwick Boseman, and Robert Downey Jr.
Since the announcement of these series, people have continued to discuss their likelihood of success, seeing as the MCU has not yet produced a television show. "I think they will be pretty good but nothing can live up to the movie standards," said Alex Berry. Fans, however, hope to be pleasantly surprised by the shows' quality.
Despite this uncertainty, the shows may reach out to new Marvel fans, such as Katrina Evans. "It does seem more appealing. More can happen when you don't need a whole story in an hour," said Evans. "I would be interested." The series may gain popularity with those who prefer the comforts of home or are simply unfamiliar with the characters and storylines of the Marvel Universe.
Most fans can't wait to see what's to come and what will be revealed with eight unique shows available to watch home. Keep an eye out for The Falcon And The Winter Soldier, premiering in August of 2020.