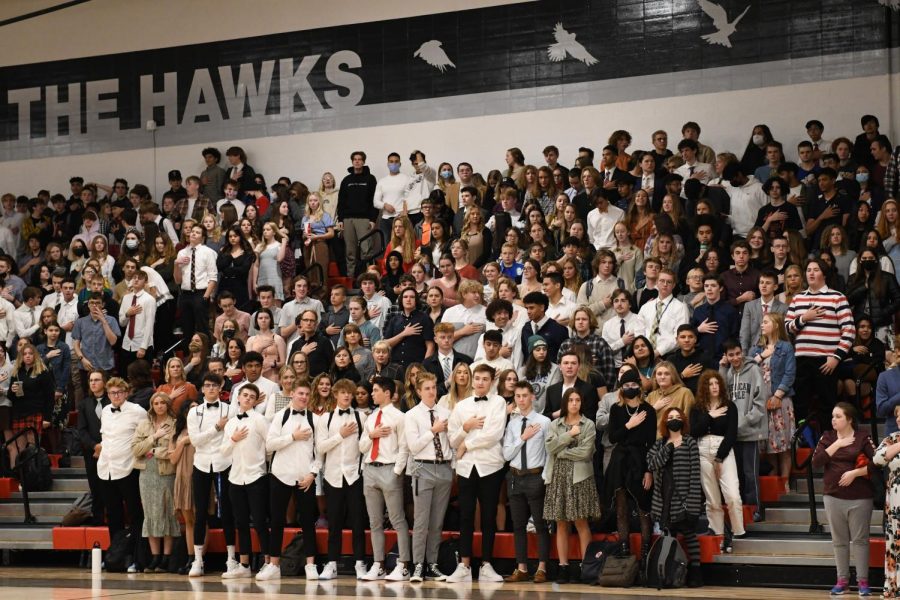 Alta Continues the Tradition of Honoring Veterans
Students will continue the school tradition of honoring veterans on Veteran's Day, Friday, November 11th.
Alta has invited veterans to come to Alta to attend a Veterans Day assembly in their honor. This will continue the tradition of hosting a veterans day assembly. "Other than COVID, I can't remember a year when we didn't hold this assembly," says teacher Denise Ferguson.
Alta plans to honor those who serve or have served this Friday, starting with a reception at 8:15, followed by the assembly, starting at 9:30. The assembly will recognize all veterans in attendance, followed by a few guest speakers, and a performance by the Alta Ballroom Team.
All Alta students are encouraged to invite any veterans they know to come be honored. "It'd be awesome to have lots of veterans come out to be honored," says student body president Zach Scheffner, "We need students to help invite people to come." A link for more information and a form to fill out is available on Alta's website for anyone who wishes to invite a veteran.
"
Alta students are always really good at being respectful. We need students to keep up that same level of respect on Friday."
— Zac Scheffner, Student Body President
As per tradition, all in attendance on Friday are being asked to dress nicely to show respect for the veterans in attendance. "Alta students are always really good at being respectful," says Scheffner, "We need students to keep up that same level of respect on Friday."
"We have done this assembly for many years, and I love seeing everyone being respectful," says Ferguson. "Its great to see students recognize the significance and sacrifice of all those who served."