New York Times Bestselling Author Neal Shusterman Visits Alta
Neal Shusterman has written around 50 books, including Scythe, Dry, and Game Changer.
"As long as you keep reading, I will keep writing," said New York Times best selling author Neal Shusterman on his book tour stop at Alta this week.
Alta students filed into the Performing Arts Center Monday morning, and Shusterman greeted them from the stage. He opened a conversation between him and the students. Taking questions from the crowd, Shusterman explained certain writing choices and even how he got his ideas for books.
"
It's not about fame, it's about creating a positive effect on people.
— Neal Shusterman
Shusterman said that his first inspirations to write stories were from his high school teachers. He told a story about one of his first stories he wrote in his freshman year that was loosely based on the movie Jaws, which had come out that summer. He gave it to his English teacher, who gave it to the principal, who entered it into a district contest.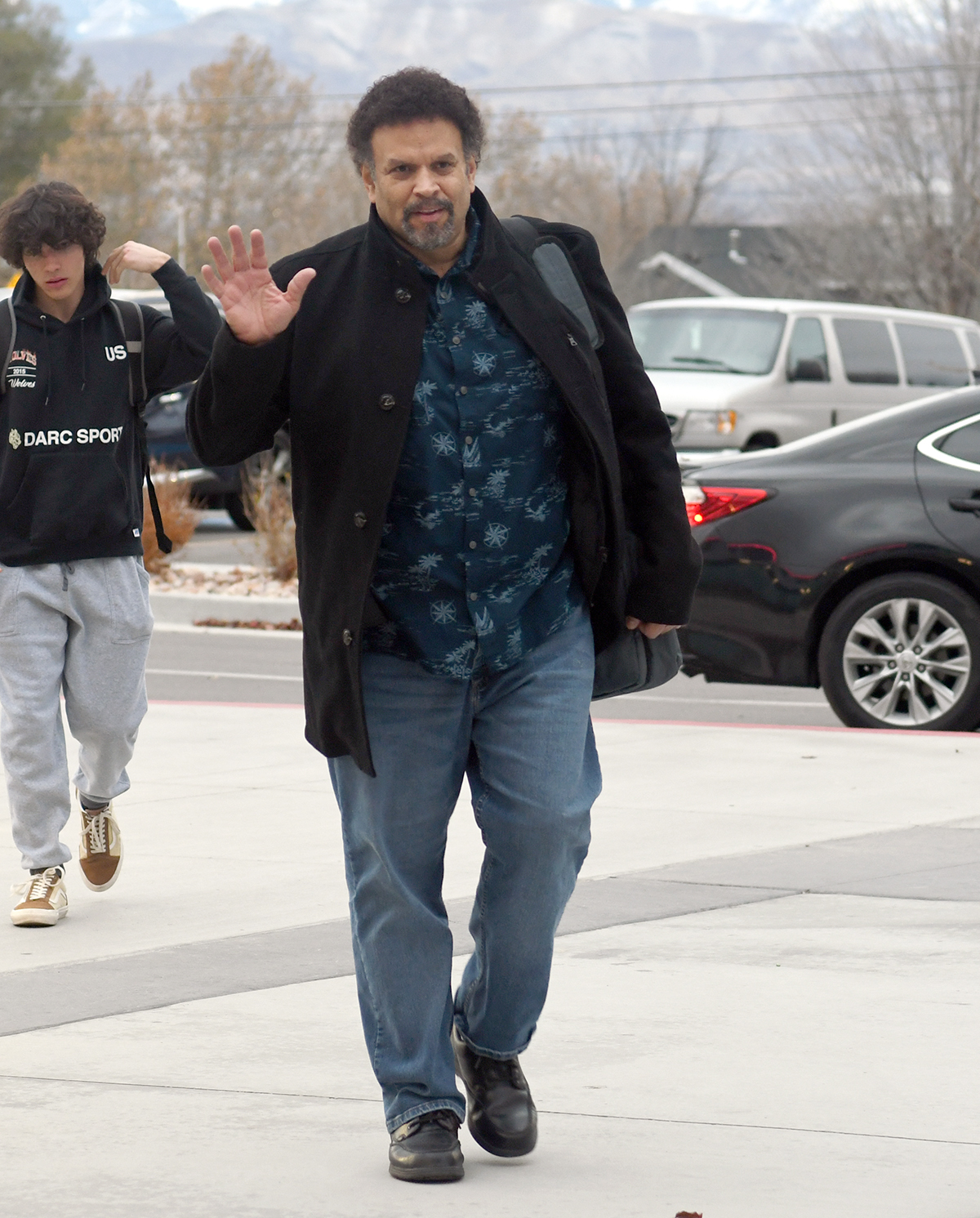 Even though both his teacher and the principal thought that the story was amazing, he did not win that contest. "It was the first time I had been rejected…I felt crushed." However, his English teacher pushed him to keep writing stories for her. "By the end of ninth grade, I felt like a writer."
He continued to speak about his experiences with rejection in the publishing world. "When I submitted my first novel to a few publishing houses, I was rejected by each one. I kept writing, but it was the same with my second novel."
However, Shusterman didn't give up. "One day, I wasn't rejected. My third novel was picked up by an editor who liked my work, and now I have published fifty books and write for TV shows and movies!"
If he had given up at any point, he wouldn't have been able to achieve the level of success he has now.
Most of Shusterman's books are science fiction, or feature some kind of dystopian world. Many of his books have also become dialogues about social issues within society today. On the kinds of books he writes, Shusterman said, "I never looked at myself as creating dystopian worlds, but sometimes looking at our own world is easier when you isolate an aspect of it… I just look at a piece of the world and magnify it."
"
As long as you keep reading, I will keep writing.
— Neal Shusterman
The last question asked by students was "How has fame changed how you write and what you write?" Shusterman responded, "Sometimes I feel like an imposter. I don't feel famous, I'm just a guy who makes stuff up… To me it's not about fame, it's about creating a positive effect on people."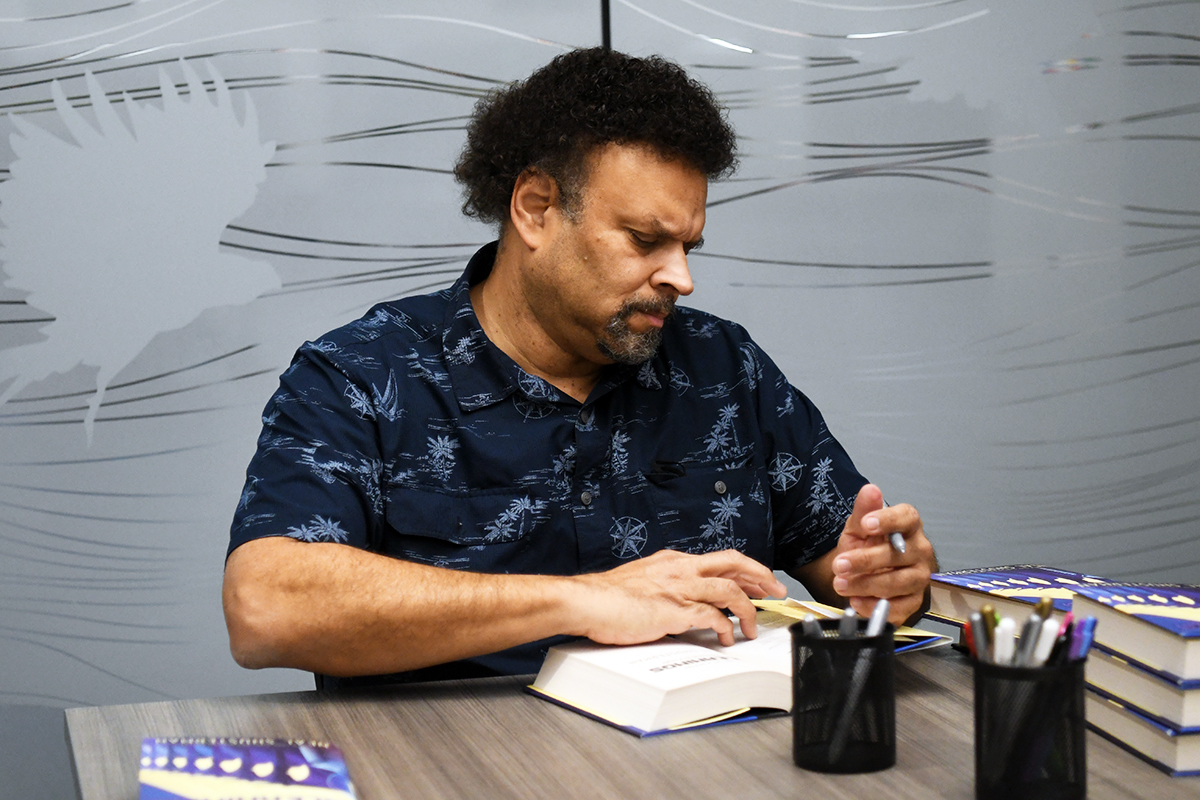 The school Book Club worked prior to the assembly to make sure everything went without a hitch. Club student advisor CJ Sowles was happy with the event. She especially liked learning more about Shusterman's writing process. "All of his books have such interesting plots," she said. "It was fun to get some insight on his process."
School Librarian Amanda Scott loved hosting Shusterman for the morning. She organized a book signing, the assembly, and a grand welcome by club members. "I was delighted with the turnout and support of our students," she said. "It was a great assembly and opportunity for our students to learn that great writing just doesn't happen. It takes years, rejections, and lots of practice. The key is perseverance through the ups and downs of the writing process."