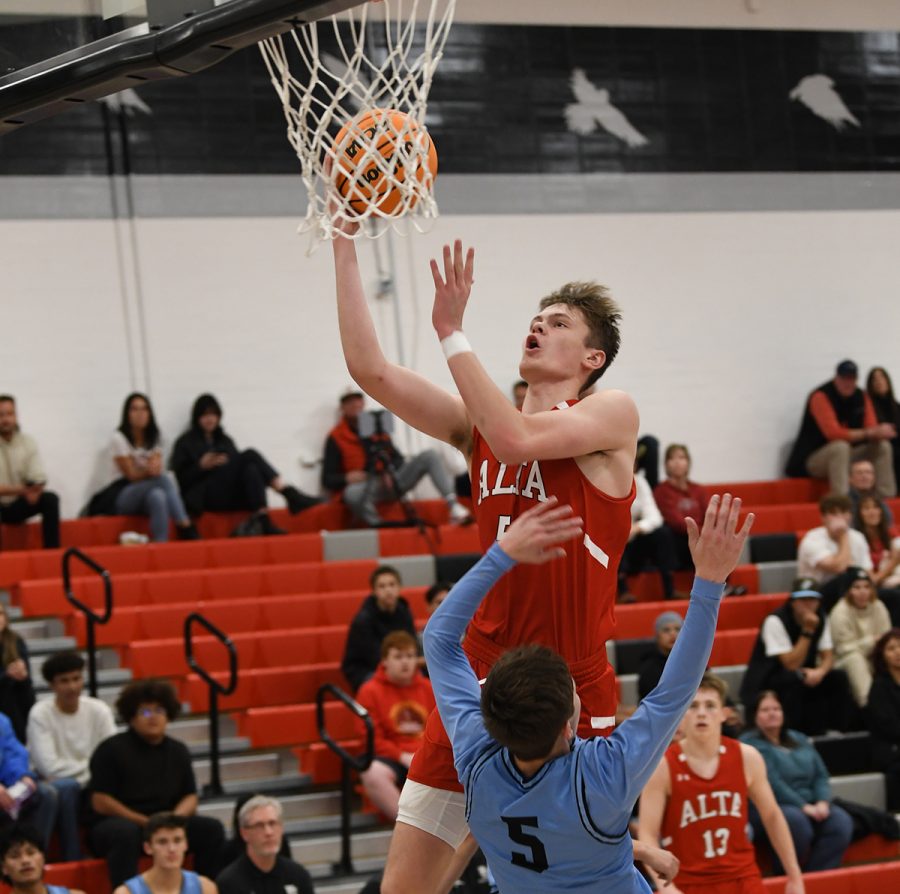 Boy's Basketball Season is Starting off Strong
The basketball team is off to a hot start for the 2022-2023 season.
 After a heartbreaking upset in last season's playoffs, the Hawks are eager to get back on the court to prove what their made of this year. The season tipped off on Wednesday, November 30, as Alta took on Stansbury at home. The hawks won handedly, with a final score of 63-38. They then took down West Jordan last Friday, with a final score of 73-49.
The also beat district rival Brighton yesterday, 67-48. Travis Ohrn challenges Alta students to travel to away games to show others what they are made of.
"The sign of a great student section is how well they travel to away games," Ohrn said. "I'm very excited to see our student section and how supportive they are."
With a whole season full of great moments and memories, there are many exciting things to look forward to. Star player Jaxon Johnson says, "there's nothing like a packed home game." Even though the student section and fans travel with the Hawks to support, the energy is so different at home games. Coming from unbiased Alta students, there is strong belief in the Hawks having the best student section. 
After falling short of the state championship in last year's postseason, the Hawks are staying motivated. After speaking with a few of the team's players, it's clear that they expect nothing less than a championship this year. Guard Jackson Perry said, "Our whole team has our eyes set on the championship, nothing less."
These athletes are dedicated, having to practice six days a week along with school everyday. The team's only off day is Sunday. They practice Monday through Saturday for over 2 hours each day. This amount of practicing is a must if they want to beat teams like Lehi or Timpview, which are some of the more feared teams that the Hawks are set to play this season. However, the basketball team isn't worried about them at all. The Hawks are the team to beat this year.