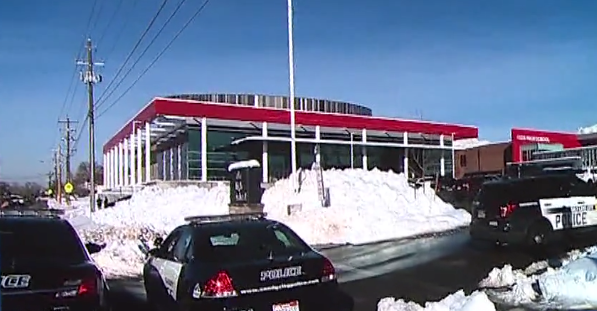 It Is Not A Joke: Highschool Bomb Threats
Yesterday, January fifth Alta was evacuated due to a "suspicious looking bag" which was believed to possibly contain a bomb, or explosive device. At around 1:30 all parents of Alta Students were sent an email asking for them to come pick up their students at the Seminary building for "the safety of all Staff and Students."
According to Sandy City Police a former student was seen bringing a bag onto campus and then reportedly leaving without the bag.
The suspicious action led to the early release and evacuation of students during fourth period. Police searched the whole premise using K-9 bomb dogs and have now investigated the bag, discovering it had nothing explosive; the bag included 'clothes, a book, and a bottle.' The former student is now being investigated to see the reason behind their actions.
The most disturbing part of the whole story is how Alta Students reacted to the threat. Making mock humor of the unfunny and serious situation. Instead of making light of a dark situation, students made it dark, depressing, and morbid. Shouting things in the halls such as "I hope it blows up" and "Hallelujah."
The event consumed several hours of prime class time for students and disrupted the curriculum and learning for both teachers and students.
The Hawkeye Staff stands against those who minimize situations like these. The school is fortunate the event concluded without anyone harmed or hurt. According to Principal Ken Rowley, student and staff safety are the highest priority.  "It ended up just the way it should have with nothing happening," he said.