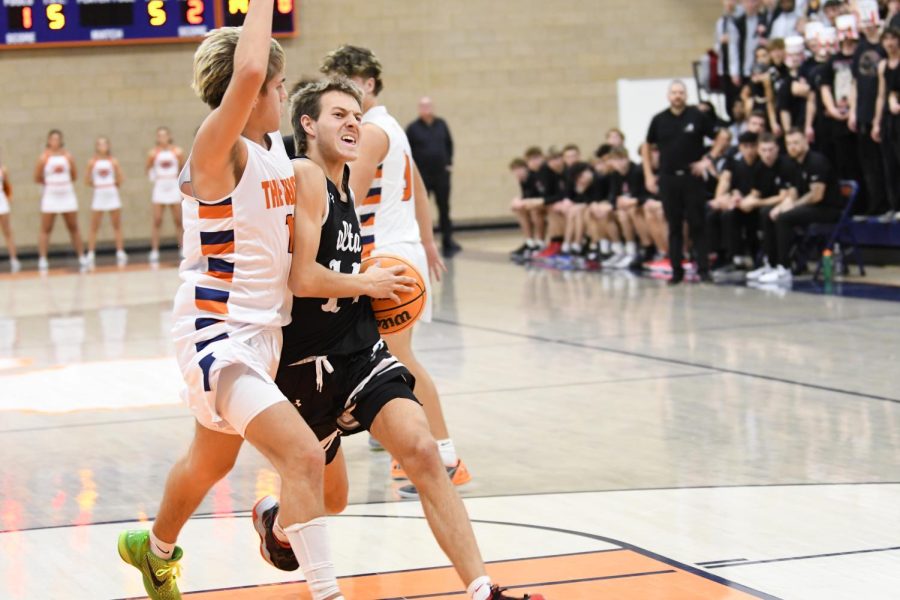 New Region For The Hawks
Some schools move up, some move down but Alta stays. What does it mean for Alta as the region is realigned?
Last month, the Utah High School Activities association met to discuss the current regions and classification of Utah high schools. They finally need a change. 
Baskeball's, Coach Ohrn says, "I like the new region. It will be competitive and more people will come to away games."
Alta whose region this year is mostly Utah County schools including Lehi, Timpview, and others. Next year will be a little different. The new, 2023-2025, 5A Region 6 is Alta, Brighton, Olympus, Skyline, East, Highland, and West. Which has no teams from the previous region.
Junior Thiago Moreira says, "The region is good. I like our region right now but the new one looks fun but challenging"
The only school going up to 6A is the Lehi Pioneers. They have had a very successful athletic program winning football, baseball, and being very successful in most sports. 
"I really enjoyed playing Lehi because they were a tough opponent. It should be cool to play new teams next year." said football player Drew Monson. 
Most of the current region goes down to 4A including region rivals Jordan High School. Most sports ended in a win for the Hawks rather than the Beet-diggers but being 2.1 miles away it was always an intense affair.
While Jordan goes down to 4A another rival will be now in our region. The Brighton Bengals.
Junior, Ashton Vandenburg says, "I love our new region. The team that stands out to me is Brighton because we have a really good rivalry with them. The student sections are always massive."
The Alta-Brighton basketball teams played each other in early December and the students showed up. Students showed up 3 hours before the game to get in the front row. 
Karl Packer, former tennis coach, is excited about the new region. "I might have to come back for a couple matches."
Orem is a special case because they will be in 4A but in football they will be in 5A. This won't really affect Alta because they won't be in their region. 
Hopefully all of the Alta teams can succeed in the new region.