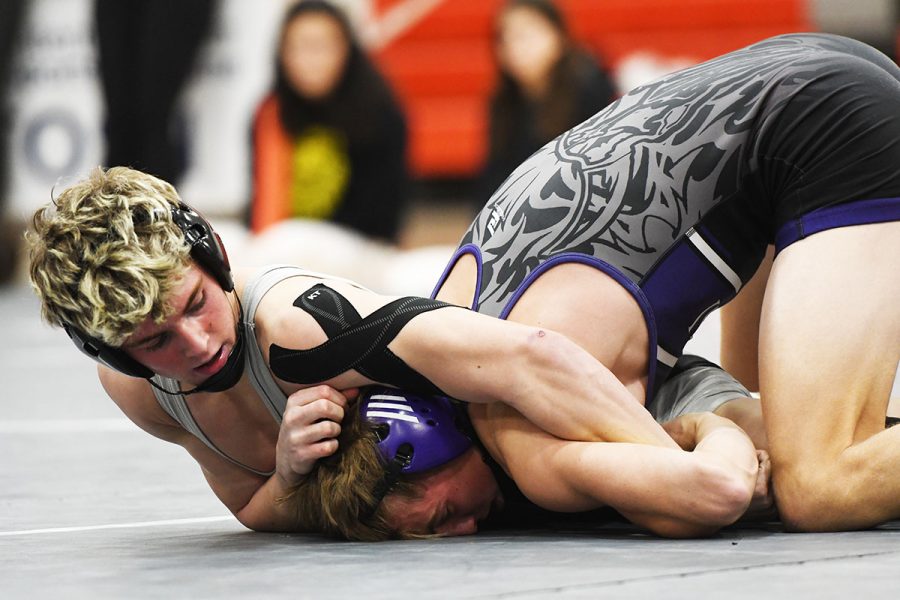 Wrestling Back In Full Force
Alta Wrestling on pace for another 20 win season.
Alta´s wrestling in on pace for another 20 win season this year. The boys have gone 2-3 in the region. So far the boys have wrestled really well over the course of the season.
Wrestling coach Barry Harrington is proud of the work the boys have put in so far, ¨The season has bean really good, love all of them… we have wrestled really tough.¨
So far the Hawks are 21-9 on the season, putting them on track to break the 20 win threshold once again. The Hawks have gone 2-3 in region going up against powerhouses in Lehi, and Mountainview.
The boys feel great about this season having wrestlers such as Josh Barraza. He said ¨We are all very hard workers, we would do just about anything for each other.¨ Josh is 22-5 individually on the season.
With the season slowly inching to the end, the Hawks are in a great position to step up and capitalize. The Hawks have so much talent on their roster this year, they have big expectations.
With great wrestlers like Johnny Orr, Braden Keele, Maddy Schuck, and Josh Barraza, it would be hard to not excel. Not to mention the great coaching they have in Coach Harrington. The Hawks are motivated and ready to make a statement.
Wrestling is different from other sports because the boys actually wrestle against eachother to decide who gets to wrestle in the meets.
Senior, Dashiel Hayes says, "I love how tight the team is. Even though we compete with each other we also root for our team" He continues, "We try to get 10% better everyday whether it's on the mat or in the classroom."