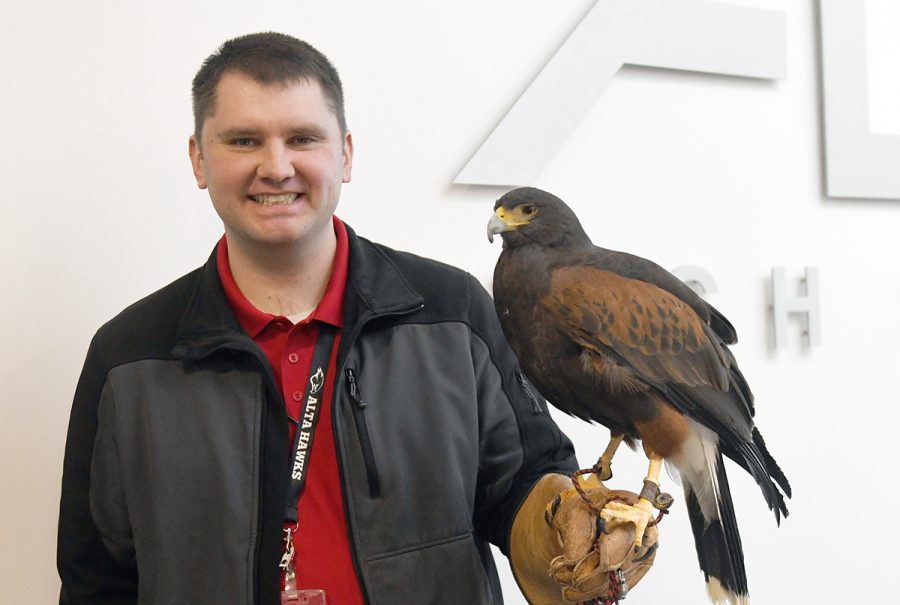 New Assistant Principal Arrives Mid Year
Please welcome Vice Principal Mr. Crockett to our school administration!
This school year has come with many new rules, teachers, a new principal, and now a new vice principal. This semester, Alta said goodbye to Assistant Principal Jared Tucker and welcomed Assistant Principal Kory Crockett! He is excited to be here and is excited to learn more about our school environment.
Mr. Crockett has worked in schools for ten years, and has previously worked as a teacher and a teacher coach at Midvale Middle School, Union Middle School, and Mount Jordan Middle School. He wanted to move into an administration job and is excited to learn more about it and about Alta. "I wanted the chance to work with older students," he said.
"
Please introduce yourselves to me in the hallways."
— Vice Principal, Mr. Crockett
Crockett was taken by surprise when he found out he was coming to Alta. "I was not expecting any high school, I was expecting another middle school," he said. "…Alta has always been a place I looked up to."
While Mr. Crocket has only been here for a few weeks, he has already seen so much about what Alta has to offer. So far, his favorite parts about Alta have been "…watching the sports teams, and I love seeing classroom discussions and talking to the students."
He "would love to see more involvement from the clubs and music classes during sports games in the halftime shows, like the Legacy Assembly."
A message for students as he acclimates himself to this school is to "Introduce yourself to me when you see me in the hallways."
He also wants students to know that they "are doing great; keep it up."