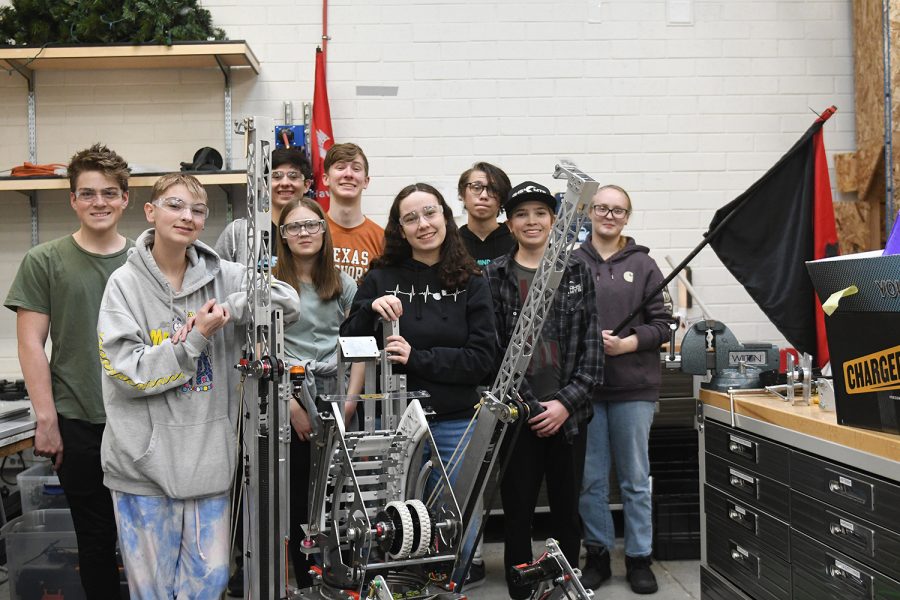 Alta Robotics Club
Have an idea of robots in mind next year is the year for joining the team.
Graham Cutler started small with Legos, now he makes designs with his fellow robotics teammates.
Cutler, along with the crew of the Icarus Innovated team is looking forward to the First Robotics competition March 2-4 at the Maverick Center in West Valley City. Alta's second team, the New Hawks, will be joining in the fun.
The teams are ready for the worldwide stage and the idea of building complex machines with teamwork at hand.
Ella Hansen enjoys being part of the team because it makes her feel "smart."
"I enjoy robotics  because it helps me learn about the world of engineering," Hansen said. "I have a cool 'robotics famil' and it makes me feel good to accomplish something with a purpose."
Graham Cutler part of 4598, the robotics team's name has this to say, "It gives insight into engineering something and the process on how it works." Graham Cutler is now a part the veteran on team designs and loves giving insight and advice to new joining members
People think that FRC is about competition and to win but Hansen believes it's more about worldwide students coming together to come up with ideas and the differences between the robots other teams make, like the Team Tators from Idaho.
Rookies are also having to go overdrive, Christian Holyfield gives insight to how robotics can impact his life, "I can improve my skills in designing parts with learning how to operate machines."
Jaden Rogers is a coder for the robotics team. He gives the commands to the robot for the drive team to move it have it do certain task. Rogers is veteran has this say, "It's very different every year and we try to code the robot to win." This is along with the change every year is a challenge for everyone and the coders aswell.
The build team change the design everytime we have to adapt to the change." Jaden Rogers explains confidently. This years challenge will be competitive but the Alta Robotics team joins the competition with high hopes.