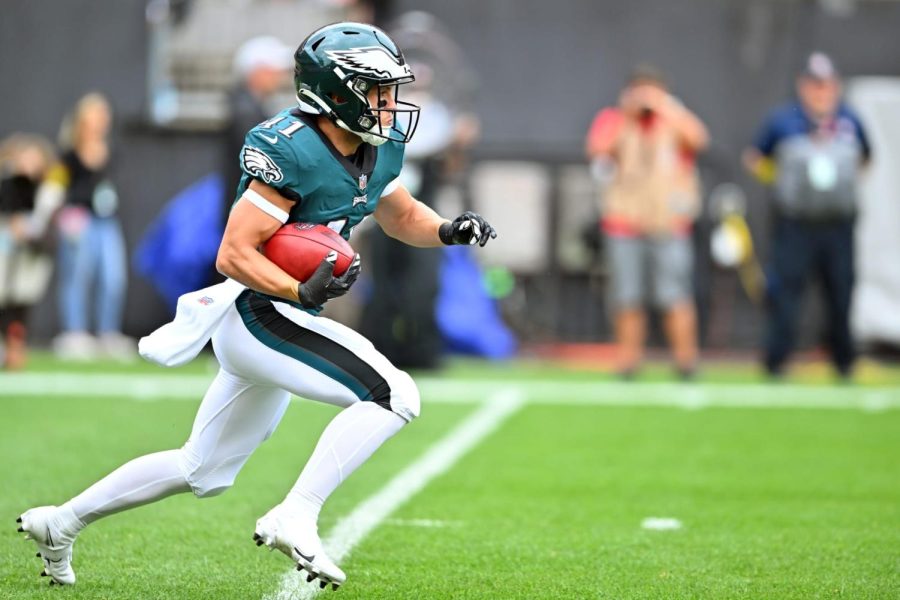 Multiple NFL Players in 2023 Postseason Have Ties to Utah
There are a total of 28 total ties to Utah in the 2023 NFL Postseason.
In the 2023 NFL playoffs, there was at least one connection to Utah on every playoff team with a total of 28 players on the 14 final teams competing for a chance in this year's Super Bowl. 
The Philadelphia Eagles and the Kansas City Chiefs are playing in the super bowl this year, taking place in Phoenix, Arizona on February 12th. Rookie punt returner Britain Covey from the Eagles and Marcus Kemp, a wide receiver from the Chiefs will both be competing for championship a ring next Sunday.
Some of the most notable players showcasing their football skills in the post season included, Britain Covey, Dalton Schultz, Fred Warner, Tyler Huntley, and Taron Johnson. They are all starters for teams in the NFL Playoffs.
Britain Covey is a first year punt returner for the Philadelphia Eagles. He went to high school at Timpview and Played as wide receiver for the University of Utah. During his Utah career he had a total of 184 receptions for a total of 2011 yards, in addition to his receiving skills, he was also a dangerous punt and kick returner returning 4 punts for touchdowns and a kick return in last year's rose bowl against Ohio State.
Marcus Kemp is a wide receiver for the Kansas City Chiefs. Kemp grew up in Layton, Utah and went to school at Layton High School from the years 2010 through 2014. After high school, he attended college at Hawaii, where he started all 4 years. At college he had a total 0f 176 receptions for 2,570 yards. After college, he went undrafted and bounced around between a couple of teams' practice squads, and then ultimately landing at the chiefs again in August 2022. The chiefs have been riddled with injuries recently, which opened the door for Kemp to get some real playing time, playing in the AFC Divisional round and Championship.
This year's postseason was very chaotic but fun to watch. There are still some players that are connected to Utah, but they weren't as lucky as Kemp or Covey to make it to Phoenix this year.
Forty-niner linebacker Fred Warner has been with San Francisco since he was drafted in 2018. He played at BYU in the years 2014-2017.Over the course of his NFL career, he has put up a total of 411 solo tackles, 6.5 sacks, six fumble recoveries, and four interceptions.
Peter Affleck says, "I loved watching Warner play for BYU and now we get to watch him in the playoffs."
Dalton Schultz grew up only about 20 minutes away from Alta and attended Bingham High school. In his high school years, he had a total of 76 receptions for 1,120 yards for 12 touchdowns. After high school, he attended Stanford and caught 55 passes for 555 yards and 5 touchdowns.
After Schultz's 2017 season, he declared for the 2018 NFL draft, where he was selected in the fourth round by the Dallas Cowboys. Since then, he moved from a blocking tight end to more of a receiving tight end. In the last five years including the postseason, he had 231 receptions for 2,343 yards and 20 touchdowns.
Freshman Conner Crow said, "Wow, I had no idea there were that many players that were connected to Utah. That's really cool to see that a lot of those players were, at some point just like me, just a high school kid from Utah."