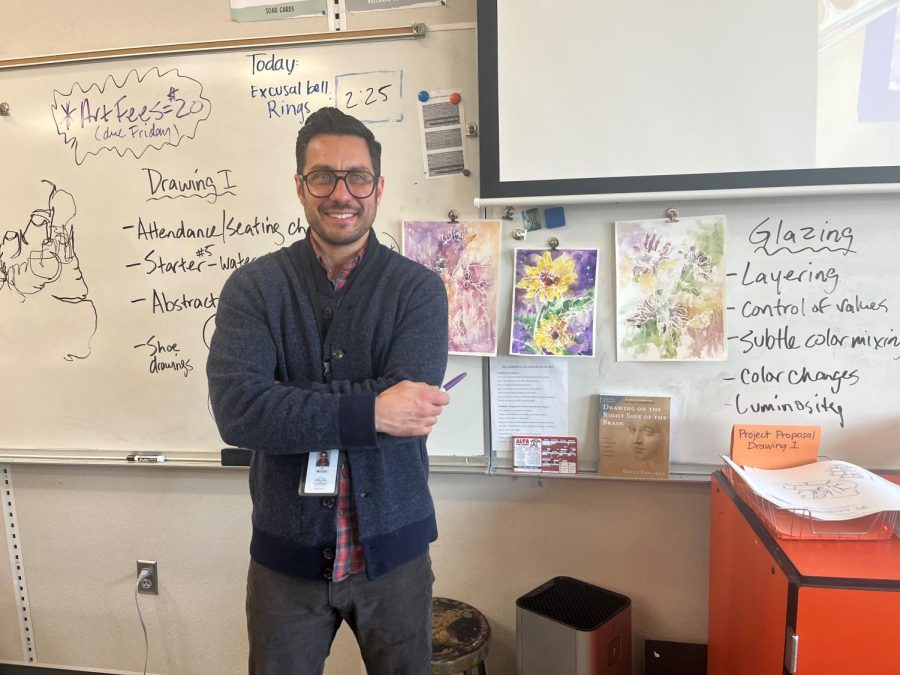 Alta Welcomes A New Art Teacher
Meet the new art teacher Mr. McGee!
Alta welcomes Mr. McGee as the new drawing, calligraphy and painting teacher this semester.
Mr. McGee is taking the place of Mrs. Holtry who is currently on maternity leave. Mr. McGee is very experienced and talented. "I've been teaching many different aged students from 2nd graders to senior citizens… for 17 years" McGee said, "High schoolers are my favorite to teach, because they're coming into their own." He has taught at Juan Diego, the University of Utah, Reid school, Workshop SLC, and now Alta.
Many students think drawing is a skill that some people just have. They don't consider practice or inspiration as part of the learning process, but instead think some people are born good at it and some people aren't. The truth is that it's never too late to take a class in art and you're never too old to learn.
If you happen to have an elective credit, consider a class with Mr. McGee. His intro art classes are perfect for those who are unfamiliar and uncomfortable with creating art. He helps students open up and start thinking like an artist. McGee is very motivated and pushes his students to feel the same.
Most people know art can be a very therapeutic and a good form of self expression, as well as a great healthy way to pass time. McGee said,  "When you're making a drawing, you are expressing yourself, you are getting these emotions out on paper about your life, yourself, and the world… Mentally, it's a great escape." There are many different ways to use art as a coping mechanism and it is very healing and a fun thing to do.
Ellie Anderson, an art student, said "I draw because it makes me happy…I can get my feelings onto a page and interpret them into something good" It's a creative way to share how you feel or what you think. Ellie continued, "Art classes are a great change in school because instead of usual school work, you get to be creative and use the right side of your brain." Taking an art class in the middle of a school day could be a great idea to give yourself a break.