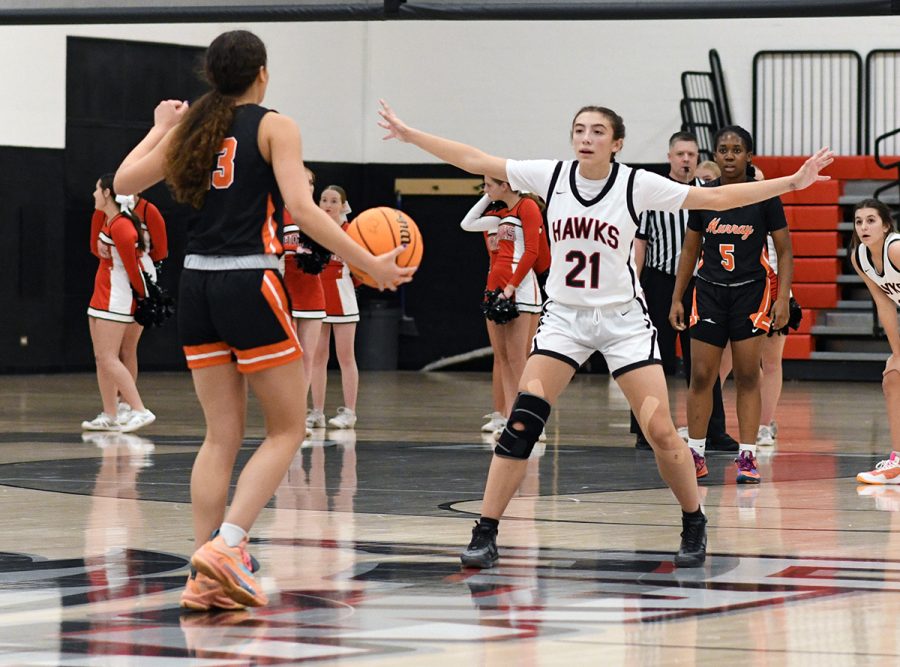 Alta Girls Basketball Preparing For Being Great Next Year
With a rocky start to the season, the girls and coaches speak on preparing for the next season.
After losing all but one senior, Alta Girls Basketball is on the move to become better than ever next year. Starting off the season with only one senior, Jana Todd, Alta Girls Basketball has been on a rocky start. However, there is hope ahead. Varsity had an 0-16 season, J.V. at 2-14 season, and Fresh/Soph team with a 3-5 season.
Jana Todd said it was a huge loss to lose so many seniors last year. "It's very weird being the only senior, but hanging with the younger girls is also so much fun," Todd said. "Personally I think we are doing great, and we are just having a rough season because it is a very young team."
Losing so many seniors impacted the season because of experience and leadership. 
Aside from being a young team, they are heading for success for the 2023-2024 season.  Head Coach  Izzy Gustafson says the team has great defensive transition, good rebounds, and a lot of steals. "Ashley Ferguson and Lavern Toelupe both average 7-12 rebounds per game, which is great," Gustafson said. 
Gustafson mentioned that Annie Heaton is fantastic at steals, and got 11 in one game.
Gustafson also acknowledged there are struggle areas. "The varsity struggles with transitions on offense, making shots, and rotating on defense," she said. "However, that's nothing practice can't fix!"  
JV Coach Sarah Conner said that her team worked well as a team and has also progressed very well from the start to now. "We will be amazing for next year," she said.
Alia Baldassano, the only freshmen on varsity, said she enjoyed being apart of JV.
Overall, the Girls Basketball team has been through a rough patch this season, but is ready to bounce back better than ever next season!