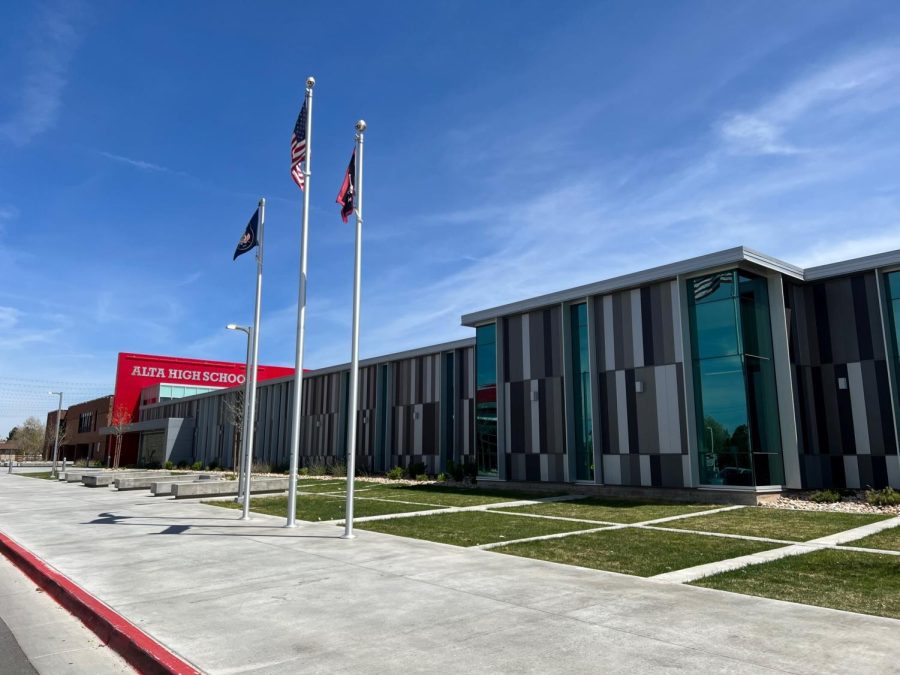 Students Earn February Hawk Hero Honors
Eight lucky students earned the title of the PTSA "Hawk Hero" for February. These students were nominated by a student or a members of the staff for doing acts of kindness or other mentionable activities.
If you would like to nominate someone, find a poster around the school and click on the QR code. (It's also at the end of this article.)
PTSA leader Trisha Anderson said the PTSA welcomes all nominations. The best part of being a "Hawk Hero" is a front row parking spot near the main entrance. All students receive a t-shirt, gift cards, and freebies from local businesses. Seniors and juniors get a reserved parking spot for a month while sophomores and freshmen get extra gift cards.
Freshman:
Genevieve Haisman – Genevieve was nominated by other students who said she is a good person. They wrote that she often takes time out of her schedule to help people around her and that she has a positive outlook.  
Wesley Stueber – Congratulations to Wesley who was nominated by classmates. One said that he is a friend to everyone and spreads joy and laughter wherever he goes. Another said he is kind and aware of others.
Sophomores:
Boston Wright – Boston was nominated by a teacher who said that he is such a helpful student. They said he will always offer help to anyone who is struggling and is nice to everyone!  
Oliver Parker – Congrats to Oliver! He was nominated by other students who said he is a very nice person and is always willing to talk to anyone. They also said he is kind and polite. Thank you for treating others so well at our school!
Juniors:
Lily Tu – Congratulations to Lily for being nominated by fellow students who said she is friendly and kind to everyone who is on the swim team with her. One teammate said Lily is willing to drive other students to and from swim every day and does it with kindness.  
Alex Dangel – A teacher nominated Alex and said he is always so kind and so willing to help other students with their math work. Alex, your good work is noticed and appreciated.  
Seniors: 
Dominik Stepp – Congratulations to Dominik who was nominated by Alta staff members. They wrote, "During a recent assembly, a student was overwhelmed with the noise and was visibly upset. Dominik put his arm around this student and let him rest his head on his shoulder during the assembly to comfort him. It seemed so natural for Dominik to show such care and attention. We were so touched by this small act of kindness that was genuine and showed he was aware of others' needs.  
Adele Hayes – Adele was nominated by a fellow student who said, "She has been very kind to me and other friends. She helped me with homework and helped me get things done. She is an excellent student and I hope other kids will be like her."