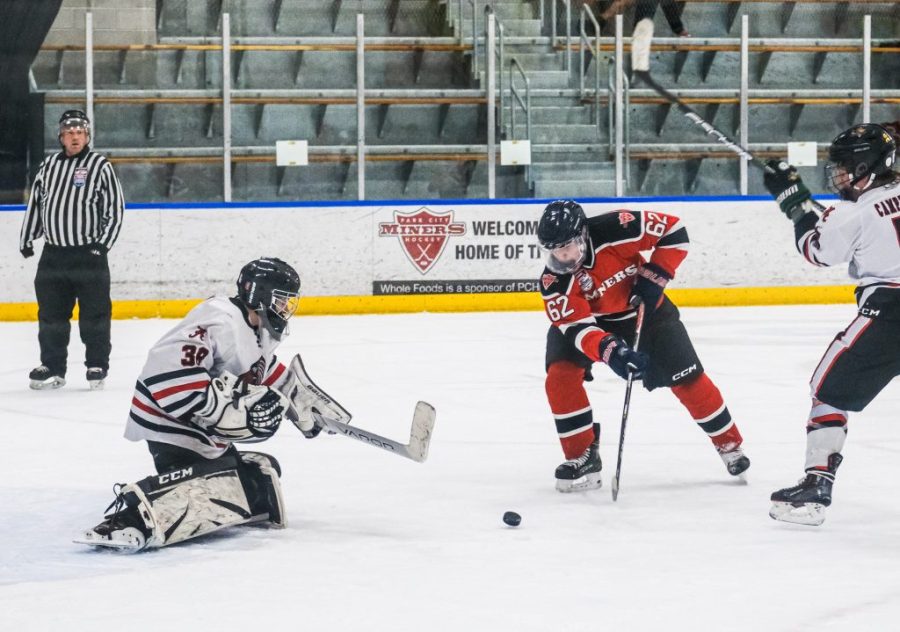 Hawks Playoff Hopes Stay Alive
Alta Hockey Faces Off Against Park City
Alta Hockey has come into form of late and after winning 12 of 18 games. The team is now on a two game win streak after beating Skyline High School and Herriman High School in must win playoff games in the state tournament. 
 "It was a good win but we are all focused on the next one," said player Vinny Campbell. 
The team is optimistic about the next game against Park City High School who they played earlier in the year losing by seven. 
Stephan Omelchuk explained that all the pressure is on Park City and that Alta will be able to thrive in this match up. "We hope to catch them off guard and play some of the best hockey of the year,"  he said.
The hawks only need to win four games to become the Affiliated State Champions. They are one of only four teams left in the competition. 
Captain Preston Ludlow doesn't want his season to come to a close quite yet. "It would be a dream to lift up the cup at the end of this run," he said. "We have worked so hard and I believe we deserve it." 
The team appreciates the student support this year.  "It gives the boys a little extra when there is a student section to support them," Crysi Ludlow, team manager said.
The team takes on Park City who is expected to take it all.