PTSA Awards March Hawk Hero Goodies to Deserving Students
The March PTSA Hawk Hero Award spotlights students who have done something kind and caring for their classmates. March's winners follow:
Freshman – Drew McKay
Drew was nominated by fellow students who said he is smart and is an exceptional student. He has served as Men's Choir president this year and has been responsible and done a great job fulfilling his duties. They also wrote that he is inclusive to everyone, helpful and kind to his peers, and very talented in academics and beyond. The PTSA notes that Drew is one of the reasons Alta is great.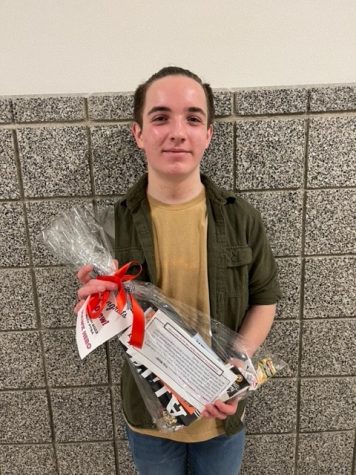 Sophomores – Becca Affleck and Reagan Darton
Becca was nominated by a fellow student who said that she has helped a lot of people be happier and is always kind and positive. Another student said Becca is encouraging at swim practice and always tries to include others. They said she is a friend to anyone who needs one. The PTSA notes, "We are grateful for students like you who treat others so well at our school and are seen making a difference for good."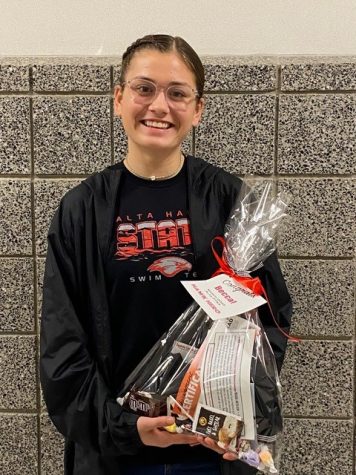 Congrats to Reagan for being nominated by a fellow student who wrote, "She is kind to everyone and tries to make every day at school a great day. She is funny but also respectful to all the teachers and students. She also has a great school spirit." Great Job Reagan! The PTSA is so grateful Reagan is at Alta.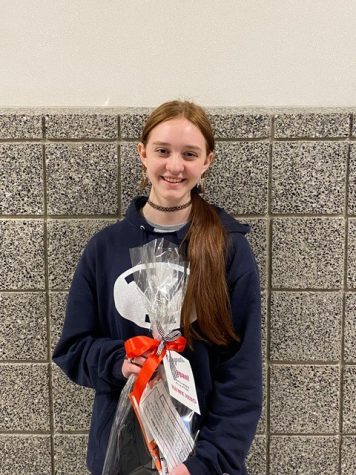 Juniors – Ayden Tyrrell and Ava Collier
Ayden was nominated by a staff member who said he comes early to school everyday to help serve breakfast. Wow, thank you Ayden! The PTSA said he makes Alta better. "We're so grateful you're a Hawk.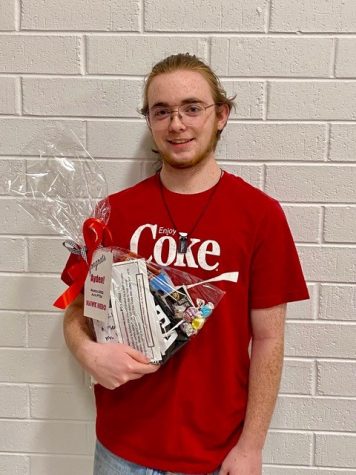 Ava was nominated by a fellow student who said, "Ava often gave me rides before I got my license and she has just always been a kind person to me, even when I was at my worst." Ava, your kindness is noticed and appreciated. Thanks for helping to make Alta such a great place.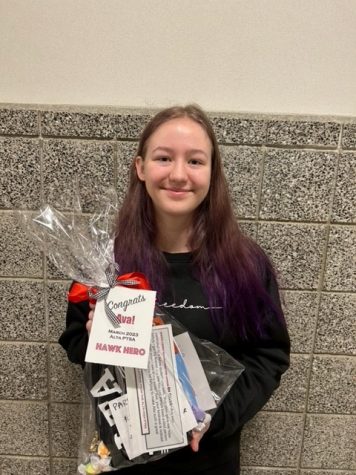 Ava Collier
Seniors – Spencer Jueschke, Melia Timpson and Calder Nelson
Spencer was nominated for standing in the wind and snow one morning to hold the door open for multiple students. He has also worked hard for our school newspaper "The Hawkeye" and has contributed great articles. The PTSA added, "We are proud of you Spencer! You are one of the reasons this school is great."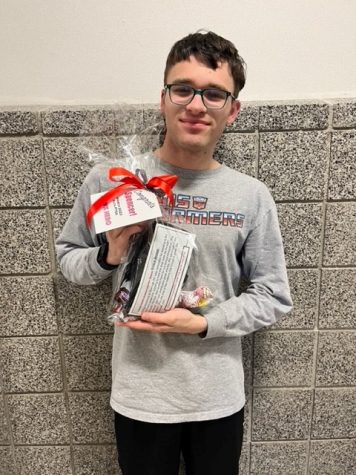 Spencer Jueschke
Melia was nominated by a fellow student who said, "Melia manages the girls basketball team and is always so happy and helpful. She also helps by throwing away trash in the lunch room." Way to go Melia. The PTSA writes, "We are grateful that someone like you is at our school. Great job and thank you so much!"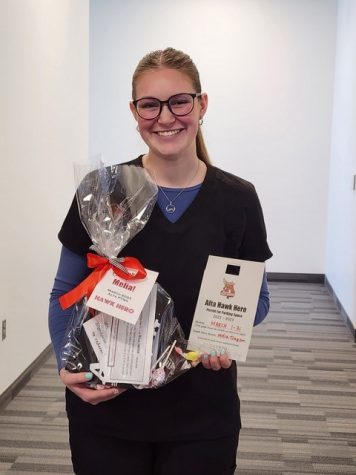 Calder was nominated by some of his peers who said he's aware of others and willing to help anyone. They said he is extremely funny and can cheer up anyone having a bad day. "Thank you Calder. We're grateful you're a Hawk, the PTSA added.