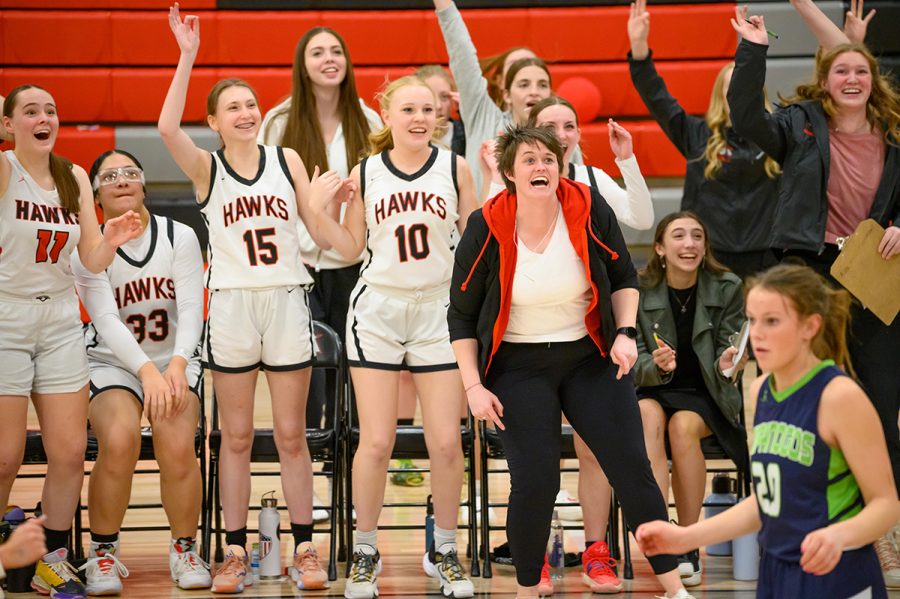 "Coach G" Brings Pep and Energy to her Classes
Coach Izzy Gustafson, better known as "Coach G" is a favorite teacher by many. She's friendly, happy, and fun to be around.
Coach G started teaching in the 2014-2015 school year, with her first year being in the granite school district at a junior high. For that year, she taught history. Gustafson has her masters degree in health and PE, her undergraduate degree is in History."
After that first year, however, she interviewed for a job at Alta and has been here every since.
She attended high school at Jordan High School where she said she "had a blast." That experience was a deciding factor in her decision to become a teacher. Some say she just wanted to relive high school again.
After high school, she attended Utah Valley University, in Orem.
Gustafson currently teaches PE and health. "I would teach graphic design, a government class, any history classes, sports psych, and physics in sports." says Gustafson when asked what other subjects she would potentially teach even though she loves teaching in the Health Department.
Coach G loves her job because she gets to hangout with the students. Inside her PE classes she plays the sports with them, and enjoys interacting with everyone. She likes the life lessons the students will learn when they take her health class.
Students also love Ms. Gustafson. "She is always someone to talk to, and brings energetic moods to the classroom. She makes learning fun fun! She is also like my best buddy." Aaliyah Armitage. Many other students from around the school agreed that Coach G was always positive and makes learning great. She has a great attitude and brings that energy to the classroom, always making others smile while she teaches.
An added bonus to teaching is that teachers get random breaks off such as winter break, fall break, spring break, and the whole summer break. There are some things she doesn't like about teaching. "I don't love having to be at school at 7 am on the dot every morning" but on the whole, Coach G loves her job.
All in all, Coach G is a very noble teacher. She participates in her own activities and makes sure that students get a good outcome of her classes. She loves what she does, and says she wouldn't do anything different.