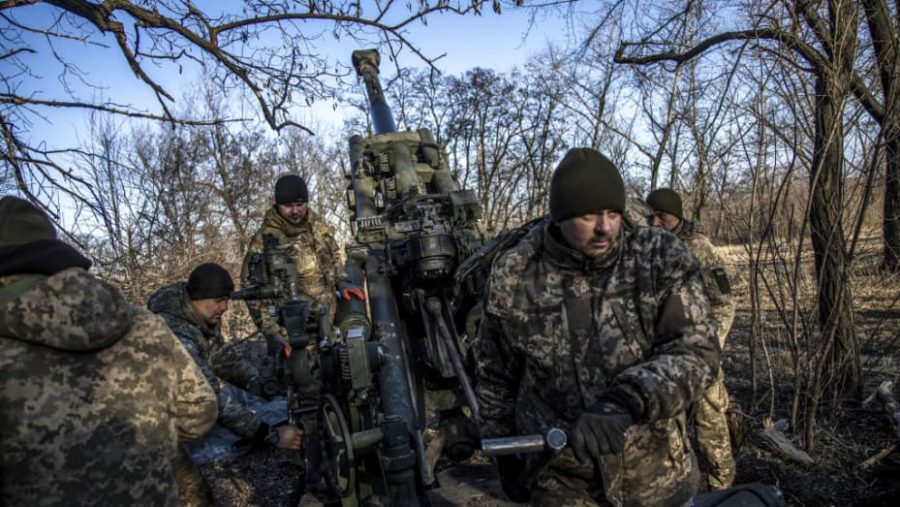 Update of the war in Ukraine
February 24 marked the first full year of the Russian invasion of Ukraine. The war is still being fought.
In December of 2022, Ukranian president Volodymyr Zelenskyy requested various military equipment, including artillery, tanks, and other weapons from Canada, France, Germany, Italy, Japan, the UK, and the United States. These countries agreed, in hopes that the new arsenal will aid in the defeat of Russian invaders.
Casualties are high for both sides since December, but the western allies' weaponry has slowed the Russian advance to a halt.
In January, the tides began to change with the battle of Vuhledar. This assault cost the Russians hundreds of soldiers and vehicles. After this, the Russians decided to focus their attention on the city of Bakhmut. Meanwhile, the European Union (EU) countries have placed more sanctions on Russia, and are asking China to not lend support to Putin's troops.
As February came to an end, the Russian army had gained little ground and lost a large amount of equipment and munitions. Their spring offensive ended with their defeat at the battle of Vuhledar.
Meanwhile, the western countries have placed a price cap of $60 per barrel on oil exports to Russia, which should hurt their funding for the war. According to western officials, "Our intent is not to crash the Russian economy, but just cut off their revenue."
The US department of the Treasury stated: "We're going after their military industrialized complex and supply chain, so they can't buy the weapons they need. Our approach is to really go after the things that are crucial to the Kremlin's war effort."
Students at Alta also have opinions on this war. Andrew Davis said that "Ukraine is pushing the Russians back, and will soon overrun them."
According to Wesley Stuber, "Major countries can help with money for Ukraine, and send in supplies like transportation, food, and electronics."
Though the outcome of the war is uncertain, there is one thing we do know:
The world stands with Ukraine.