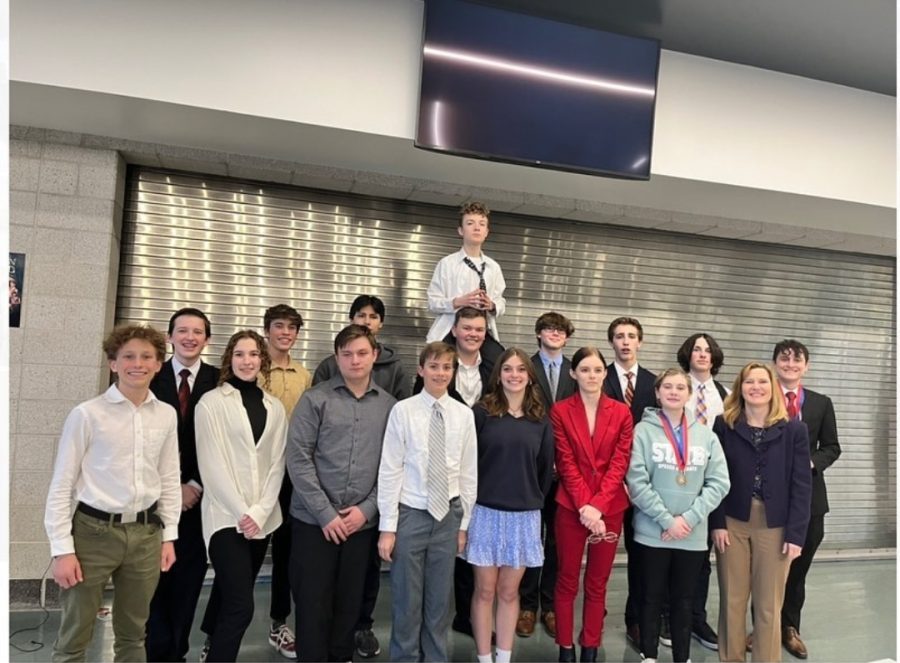 Debate Ties For Fifth At the State Competition
The Alta Debate Team took fifth place at the state competition after earning first place at the region competition 3 weeks prior.
Alta's debate team, which took 1st at region for the fifth year in a row, had many students who achieved high placings in different categories. Austin Woodley took 1st place in National qualifiers, and 3rd in state. Simone Wiatrak took 2nd in National Qualifiers, and 3rd at state as well.
Simone said, "I didn't necessarily expect to get the places I did, but I am pleasantly surprised." She was congratulated by the rest of the team. She recommends joining debate to anyone who is interested, emphasizing the community aspect of the team.
Mrs. Croswhite, the team coach, praised Peter Labaron's performance, as he had an especially impressive showing. He took 2nd in Big Question, and is going to the finals for Policy Debate.
Megan Davies, who took first in the Big Question category , stated that she enjoys debate, and recommends it, especially because it is "great for college credit."