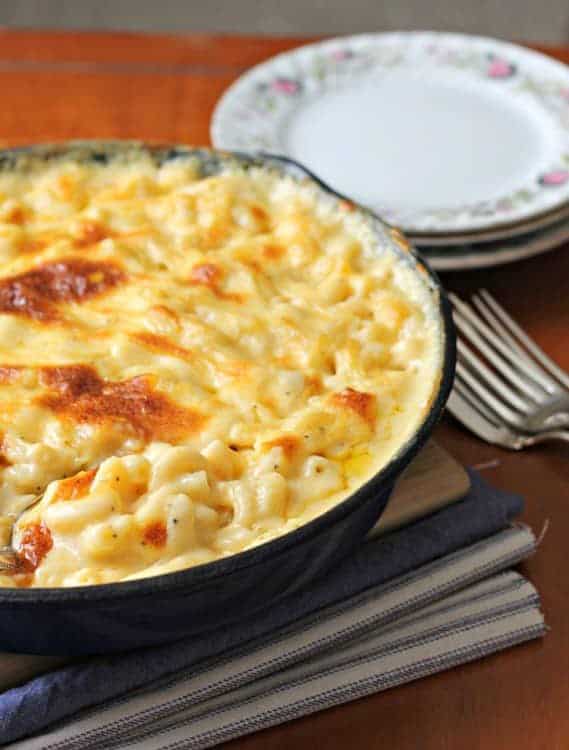 Dive into Cooking and Whip Up Mac and Cheese
If you want to take your Mac and Cheese cooking to a whole new level, try making it from scratch. The difference between a box and homemade version will surprise you.
Mac and Cheese is a favorite comfort food, and children and even adults the world over love it. If you want to up your Mac and Cheese game, try making it from scratch.  It's very cheesy, loaded with vitamins, and doesn't take long to cook. Surprise the family with your version of Mac and Cheese.
This recipe from The Chunky Chef is a basic, go to recipe. Feel free to add variations and switch out the type of cheeses. Another online recipe suggests using block cheese because the pre-shredded cheese is coated with something to prevent the cheese from sticking to itself in the package and doesn't melt the same. Momontimeout.com writes, "It's coated and won't melt properly. You need to shred it yourself for the best result."
There you have it. Ask for parental help if you need it, but if you love mac and cheese give it a whirl. You may surprise yourself and develop new cooking skills.
Homemade Baked Macaroni and Cheese Recipe:
1 lb. dried elbow pasta
1/2 cup butter
1/2 cup all purpose flour
1 1/2 cups whole milk
2 1/2 cups half and half
4 cups shredded medium sharp cheddar cheese
2 cups shredded Gruyere cheese
1/2 Tbsp.salt
1/2 tsp. black pepper
1/4 tsp. paprika
1. Preheat the oven to 325 degrees F.
Macaroni
2. Use a large pot with boiled salt water and let it cook for 1 minute less than what the package directs. Once cooked, drain and drizzle with a little bit of olive oil to keep from sticking.
3. While the water is coming up to a boil, shred cheeses and toss together to mix, reserve 1/3 of the cheese for the top.
Sauce
4.  Melt butter in large saucepan over Medium heat, sprinkle in flour and whisk to combine. Mixture will look like very wet sand. Cook for approximately one minute, whisking often. Slowly pour in about 2 cups of the half and half, while whisking constantly, until smooth. Slowly pour in the remaining half and half and the whole milk, whisking constantly until combined and smooth.
5. Continue whisking until thickened to a thick consistency, like a thin pudding.
6. Remove from the heat and stir in spices and 2/3's of the shredded cheese, stirring to melt and combine.
7. Mix pasta and cheese sauce and put into a prepared (greased) baking dish. Top with 1 1/2 cups of cheese. Bake for 15 minutes until cheese is bubbly and lightly golden brown.
8. Remove from oven and enjoy.
Main Source:  The Chunky Chef