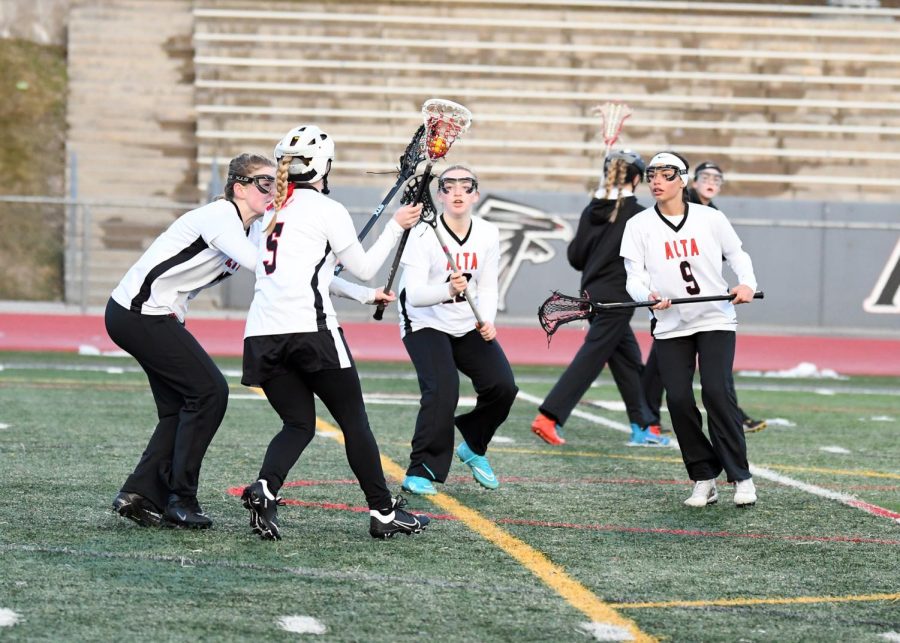 Girls Lacrosse Is Back
Lacrosse starts region undefeated
Lacrosse starts back up and the girls are very excited for the season. After starting the season with a loss they bounced back with 3 massive wins in region. 
Senior Chelsie Dibble loves the amount of talent the team has, "We have 11 seniors and I think we can be very good this season." 
The team were region Co-Champions along with Jordan last year and hope to have a repeat this season. After beating Mountain View and Timpview they hope to build on their success and get even better. 
The girls also had a huge win against Jordan. They won 14-9 in their third game in region. That win puts them as number one in region.
Erica Lloyd explained, "Jordan is our biggest challenge. We came out on top but they are also a very good team." 
The team prides themselves on being good friends and supporting each other even when things don't go their way. 
Chloe Tuttle talked about chemistry, "All of us are very close." and went on to say, "It is easy to play well when you like all your teammates on and off the field." 
Dashiel Hayes was at the game against Jordan, "They played really well and got the win."
It is always easier to win when you have good support behind you and the team loves when students show up to watch them play.
"We love when people come to our games" says Katrien Draper.
Alta wants to carry the success in the first region games all the way to the end. Good luck Hawks!