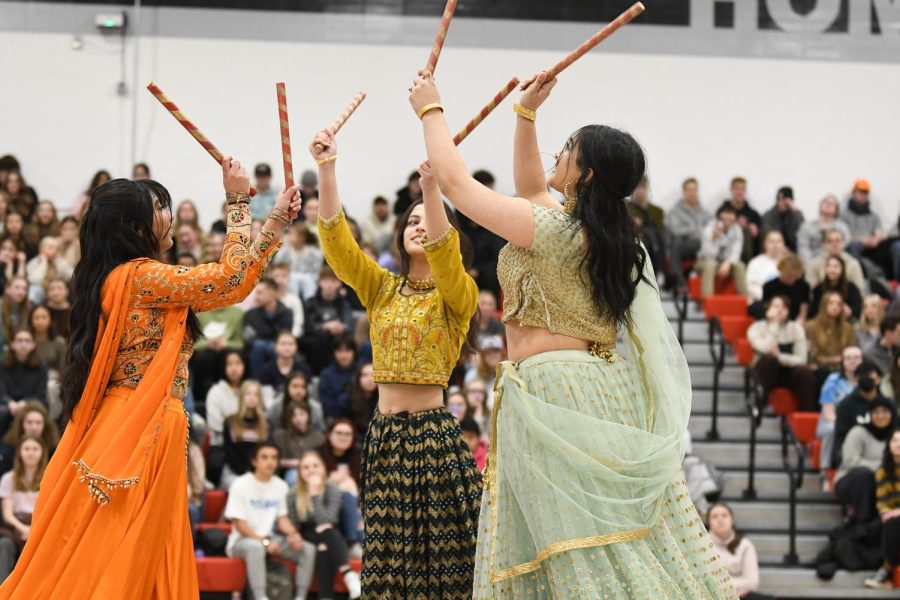 Celebrating Diversity at Alta High
Students at Alta have been making efforts towards being more inclusive of everybody and their cultures.
Alta High School students have been paying more attention and respecting the customs of individuals who are culturally different throughout the school. Cultures are spreading throughout Utah and have changed our everyday life in a beneficial way.
Throughout the years, diversity in the United States has grown immensely. Diversity has especially grown at schools, where kids are taught to socialize and grow with each other. Alta High School is a wonderful example of this. It is filled with diverse people with diverse backgrounds, families, and cultures.
A goal of the administration is to integrate many cultures together in order to show the students just how diverse the world is and to teach them understanding and acceptance. At Alta, the students and staff work together to make the school feel welcoming and comfortable for students of all ethnic backgrounds, cultures, and races. 
"
We are in an educational environment to learn and respect other people's cultures."
— Mrs. Chaudhary
Teachers are able to see the impact that this system has. "Alta treats its students and teachers as a whole family." Mrs. Chaudhary said, "My culture definitely has representation. We have  many different clubs, the South Asian Club being an example, and the [Legacy] assembly was a great example of how culture is celebrated at Alta. We are in an educational environment to learn and respect other people's cultures."
 Being considerate of other cultures is a huge part of daily life, and something that a shocking amount of people in this world don't understand. 
Coach Brown, a teacher here at Alta observes the school he's been at for 34 years, "Over the past ten years Utah has changed so much. It's no longer little Lehi, Utah, it's a big place and it's changed so much from how it was in my generation. We were so localized we could not think about people outside of Utah or in the U.S. but now social media has everyone learning and seeing other cultures from a new perspective." 
Multicultural week in February showcased this, with many clubs organizing events to introduce the cultures that they celebrate to Alta's student body. Throughout the week, students at Alta discovered just how diverse their school actually is. 
Similar events like these and participating in clubs focused on certain cultures, such as the already established Latinos in Action, South Asian, Chinese, French, and German student clubs and more can allow students to fully experience what it is like to be a part of Alta and a part of this world.