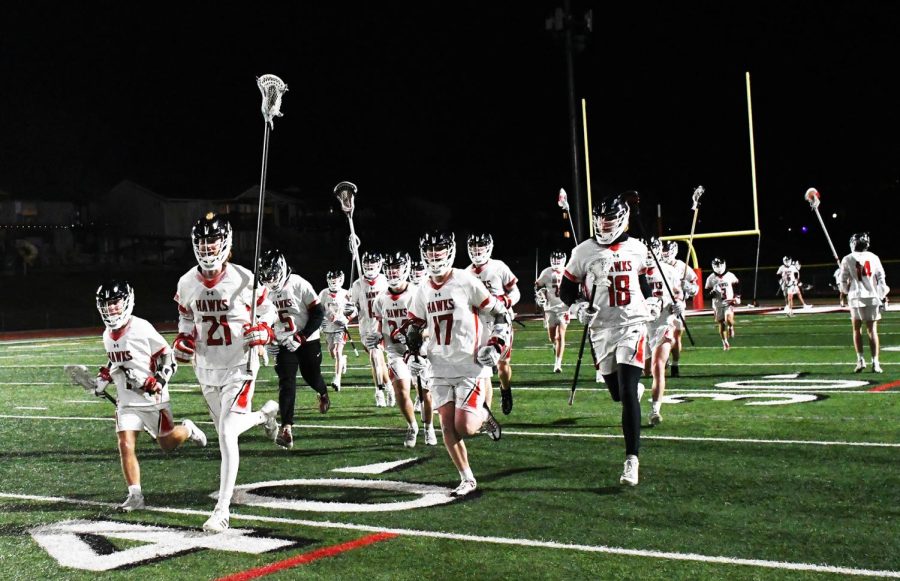 No Matter the Weather Boys Lacrosse Take to the Field
Despite heavy rainfall, the boys lacrosse team is here to play!
When asked about his expectations for this season, Berkeley Horoba said, ¨I think we are going to be a powerhouse, I think that this team is going to make a great run.¨ 
The hawks are hot, coming off a very important region win against the Mountain View Bruins. The game got out of hand fast as the Hawks ultimately won with a final score of 28-1. 
Player of the game, Luke Allen said ¨that's how we want to play against everyone we play. We were all on the same page with everyone doing what they are supposed to do.¨ 
The boys next game is this Thursday, against the Timpview Thunderbirds. The Hawks have a history of owning the Thunderbirds in lacrosse, beating them in their last three matches. The Hawks have no intention of ending this tradition either.
When asked about the upcoming game, senior Mason Egan said, ¨We don't lose to timpview, home or away, rain or shine we come out on top.¨
The Boys show true promise this year, having talent and playmakers everywhere. The hawks are focused on making a deep postseason run. Their motivation being the loss taken late in the tournament at the end of last season. When asked about the expectations for the season, Andrew Perry says ¨This team is special. I'm excited to see what we can do.¨