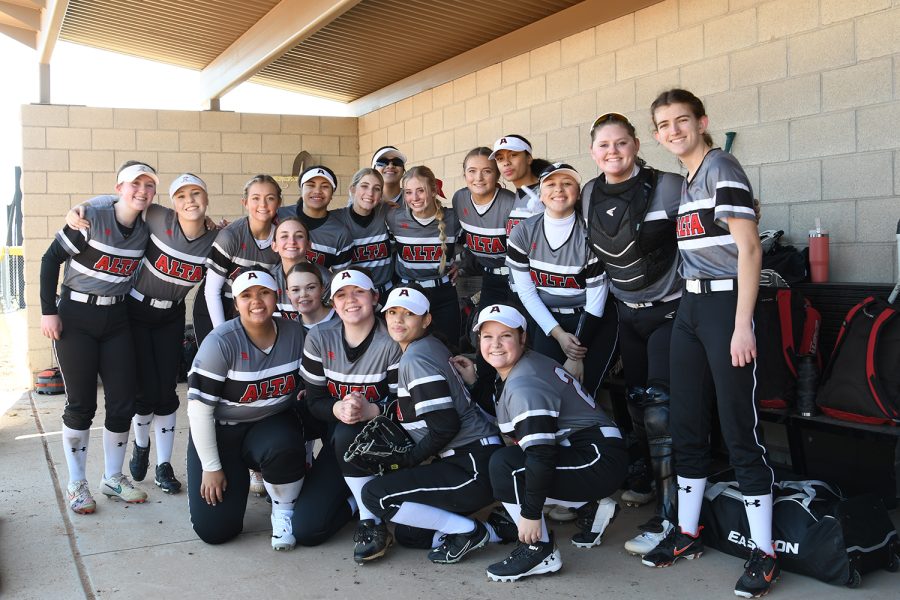 Alta Softball Optimistic for the Season
Weather issues have allowed the team to play just one game so far; they are ready to play.
The Alta varsity softball team has finally played a game.
So far, rain and snow have impacted the season and the team has yet to prove what they can do.  "We want to play and are so disappointed when we can't play," said team member Jocelyn Taylor."
The crazy winter has definitely affected spring sports. Even with this obstacle, the softball team is still going strong with their practices.
Like any sports team, Softball has their strengths and weaknesses. 
"We're able to track the ball really well," Taylor said. "We've lately been working hard on throwing with lots of drills."
The softball team is strong in the way they keep working on the things they have not perfected. The team coaches run drills to improve fielding, batting, and other strategies, so when it's not raining, they can show what they've got.
The team really has a strong bond with each other and helps each other out. Team member Ava Broadhead believes practicing and trying to stay upbeat is a key to future success. "It's important that we keep the energy up in a game and stay positive," she said.
Addy Brownell notes the team is good at bouncing back when they are down. "I think we're really good at mental strength," she said.
For now, the team and coaches are excited to see how the rest of the season goes.